Work begins on Frazee dugouts
News | Published on September 23, 2021 at 11:31am EDT | Author: Chad Koenen
0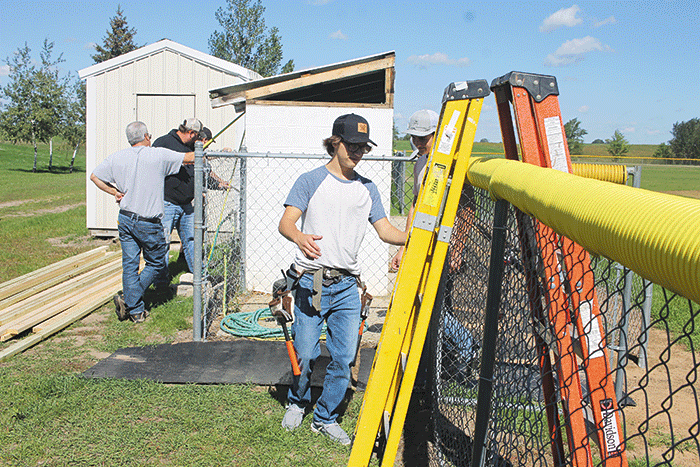 FrazeFrazee School students give dugouts a fresh look
By Barbie Porter
Editor
The Frazee High School Construction Trades class is wasting no time making their mark on school grounds.
The trades class took their hammers and skills to the dugouts at the Ssg. Greg Riewer Memorial Baseball Field. Instructor Jim Rader said the district had long-term facilities maintenance funds that were allotted for the project, which included removing rotted wood from the roof joists, installing new ones, as well as a new tin roof.
Awhile back the baseball boosters were able to install new bleachers and an announcer's booth. The booth had steel siding, and the dugout project included installing matching steel siding to the outside walls of the dugout, which are concrete block.
Rader said the students are learning how to do post frame construction, which is what is done to build pole barns. He noted with the concrete blocks as walls it is a bit different, but the process is the same.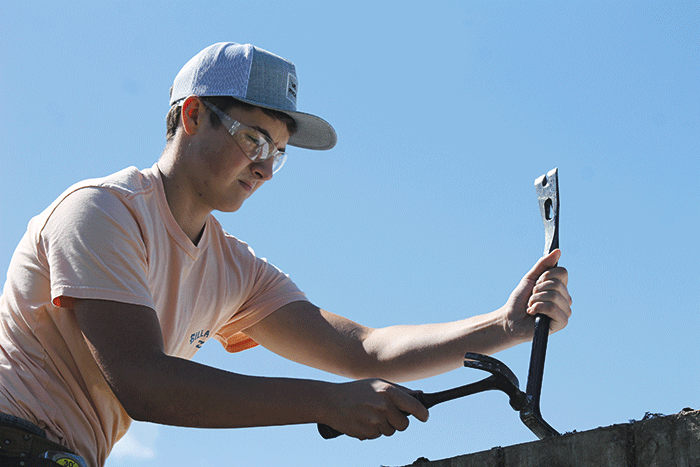 Mason Gulke joined the construction trades class because he wanted to take a class that was outside of the norm of textbooks and sitting in a desk.
Gulke, a baseball player since he was 5-years old, said having the first class project be at the baseball diamond adds an element of fun and pride. While it is great to see them updated, he said knowing this is something future generations will see and use adds to the project.
"Maybe one day I will tell someone, 'yeah, we did that,'" he said.
Part of the "we" is fellow classmate Zech Skunberg. In his first construction trades class, the senior wants to learn how to build and repair. That way when he becomes a homeowner, he has those skills. He added while he is learning those skills it is rewarding to see they are doing something to improve the school.