Construction season continues in Frazee
News | Published on September 30, 2021 at 10:37am EDT | Author: Chad Koenen
0
By Barbie Porter
Editor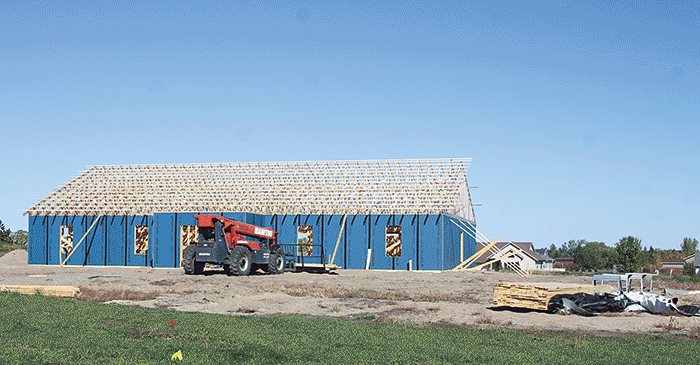 In Frazee, two construction projects are underway.
In the Red Willow Heights development on the north side of town, a new church is being built. The United Methodist Church of Frazee is building the new house of worship.
In 2020 the building project was voted to move forward. As necessary steps were taken for permitting and architectural planning, the church essentially gifted its old building to CornerStone.
CornerStone is a group of community leaders wanting to bring a youth center to Frazee. The church sold its old building to them for $500. The CornerStone group utilized volunteer labor from a fraternity in Omaha, Neb. to gut the interior in the basement in preparation for renovations. The professionals are working on the building to make the basement into a bistro. The top floor will be a youth center.
Another major renovation project that is ongoing is downtown. There have been a few hiccups with the new commercial building being constructed by the Frazee Economic Development Authority.
However, persistence has kept the project moving and just this past week the above ground work for the building began.