Hornet football goes black
NewsSports | Published on September 30, 2021 at 11:38am EDT | Author: Chad Koenen
0
go
By Barbie Porter
Editor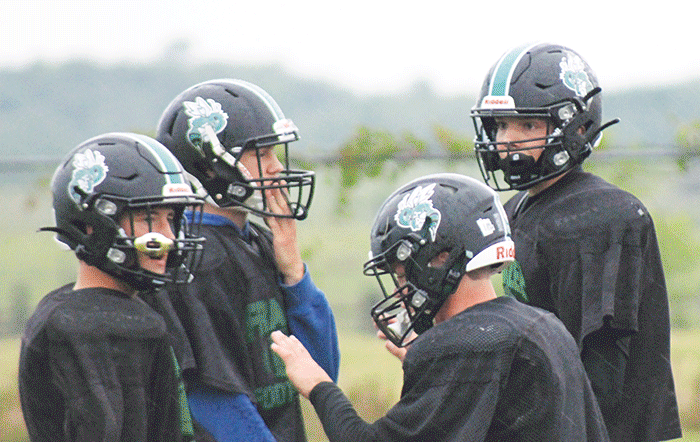 The football teams at the Frazee-Vergas schools received new helmets this season. While the team has traditionally been green or white, the players voted to go black.
Head coach Russ Hackel said in the past, the fifth and sixth grade team had white helmets, while the upper classmen had green. At times a younger player needed a larger helmet as they were bigger than their classmates. When that happened, one elementary player would have a green helmet, while the rest of his team wore white.
Hackel said the equipment has a 10-year lifespan before it must be retired. The outdated helmets don't end up in the trash. Hackel has gifted them to senior members of the team as a graduation present.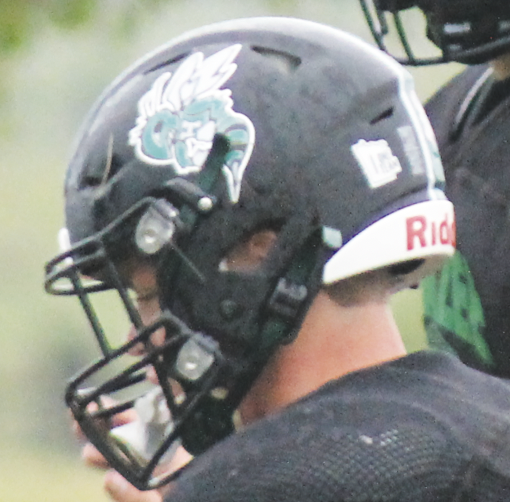 When the elementary equipment came due, the program decided to have a uniformed look from elementary to varsity.
"The options were forest green, white or black," Hackel said.
The students went with black. The black helmets will be worn for home and away games. The color is beneficial to coaches as well, because no special paint is needed if a new helmet is purchased.
The new helmets are higher rated to provide more protection to players. Hackel said there are several rating options and the district went with the best rating it could afford.
"They are making helmets with better materials," he said. "They are more comfy and allow for more movement."
The helmets are also tested every year or two, as required, to ensure adequate safety is provided in the high-contact sport.
While all program helmets are black, Hackel said a white and green stripe was added to the varsity helmets, while the elementary helmets have a white stinger.
All helmets were also given a gray ribbon outlined in pink in memory of Vincent Helmers. Helmers left a legacy of being a strong, multi-faceted player who uplifted teammates and pushed them to succeed even if that meant they would surpass his skills. When the 2019 FHS graduate passed on Jan. 9, 2020 from cancer, his jersey (number 79) was retired. In addition to the ribbon, Helmers jersey number is on each helmet. 
Hackel said next year the uniforms are scheduled to be replaced, and the design and color are currently under review.
"It will be exciting," he said. "Next year we will have a new field and a new look."