Rural Frazee resident dies in fire
News | Published on September 30, 2021 at 11:55am EDT | Author: Chad Koenen
0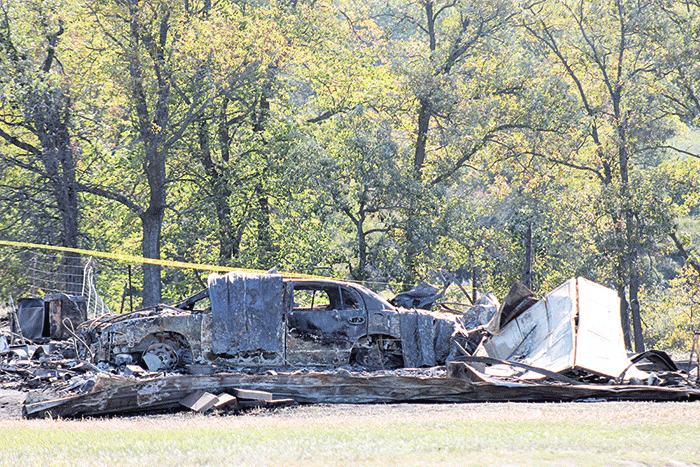 Delores Lubitz, 79, found in home
By Barbie Porter
Editor
A fire took the life of Frazee resident Delores Mae Lubitz, 79 last week.
On Monday, Sept. 20, the Frazee Fire Department was dispatched shortly before 9:30 a.m. to 33895 120 Street. Frazee Fire Department Chief Joe Nelson said the dispatch call stated the structure had burned down during the evening hours, as a storm and high winds passed through the area.
"We had a quick response there," Nelson said. "When we arrived there was nothing left of the house."
Nelson reported minimal hot spots were burning in the debris, and while the fire spread on the grass it extinguished itself, potentially when the rain from the storm fell. The smoldering hot spots were extinguished. Nelson said less than 50 gallons of water was used.
The focus shifted to determining if the house was occupied or vacant. The department learned that Lubitz was the sole resident and was unaccounted for at the time. Concerned neighbors and other bystanders at the scene were asked if Lubitz was at a neighbor's house and when they had last spoken with her.
"We switched gears, secured the scene and contacted the state fire marshal," Nelson said. "Everything was potential evidence."
Becker County Sheriff's Office and the fire marshal led the investigation and discovered the body of a woman. The victim was positively identified as Lubitz by the Ramsey County Medical Examiner's Office.
"It's never easy when someone passes," Nelson said. "We give our deepest condolences to the family."
In addition to the Frazee Fire Department, Becker County Sheriff's Office and the state fire marshal, Frazee Rescue and St. Mary's EMS responded to the fire.
Nelson said all agencies worked well together, and the cause of the fire remains under investigation.