Frazee Event Center paid in full, city takes ownership
News | Published on October 4, 2021 at 4:32pm EDT | Author: Chad Koenen
0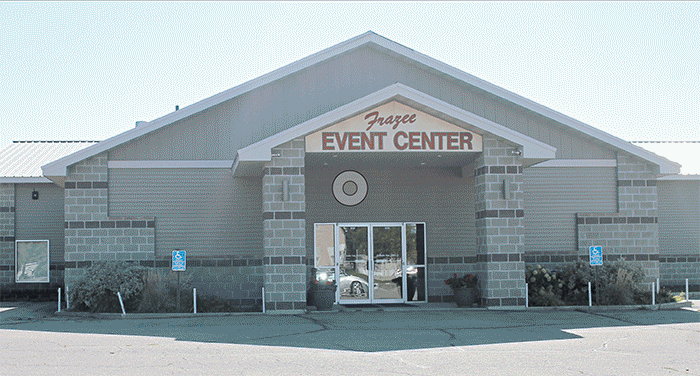 By Barbie Porter
Editor
The Frazee Event Center has been paid in full and the deed has been turned over to the city.
The event center was built on a dream that started with the Frazee Lions in the early 1990s. From past Frazee-Vergas Forum articles, it was stated the Lions laid out the idea for an event center in 1992 and began putting away money made from gambling to help pay for the building.
The FCDC had formed in 1998, with Fred Daggett being the president at the time. At a meeting in 1999, the FCDC discussed building plans with the public.
By then, the Frazee Lions had earmarked $250,000 for the project that had an estimated cost of $450,000. Private donors reportedly pledged up to $70,000 for the project and other sources offered $150,000.
The FCDC pinpointed the location of the event center, as they wanted it to be downtown and easily accessible from State Highway 87. The land was purchased from Quentin Walseth and more discussion was had about the building.
The FCDC agreed to hold the deed to the building until it was debt free, at which time it would turn it over to the city.
By April 15, 1999 the event center was given a green light. In spring of 2000 construction began on the 12,000-square-foot building that offered a kitchen, stage, dance floor and seating for 450 people.
As is the case with most construction projects, the cost increased when the work began in June (to more than $600,000).