Young athletes answer call to help Flynns
News | Published on October 7, 2021 at 2:21pm EDT | Author: Chad Koenen
0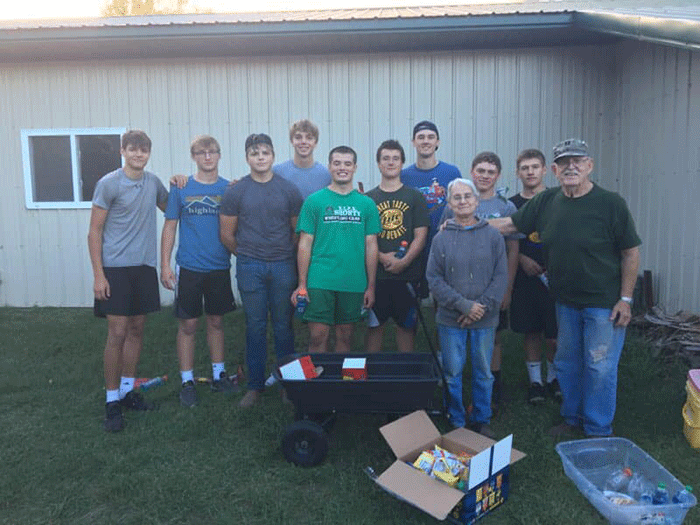 By Barbie Porter
Editor
Athletes answered a call to help a community member prepare for winter.
Frazee resident Clay Nagel said young men who participate in a variety of sports, from football to basketball, wrestling and baseball joined the effort to stack wood for Dallas and Mary Flynn (they are the only two in the family).
The Flynns live in rural Frazee and are well-known in the community for providing fresh vegetables to Spanky's Stone Hearth and being one of the early people to utilize high-tunnel technology to extend the growing season.
Nagel said the call for the young men to volunteer has been ongoing for a few years. When he learned the Flynns needed assistance this year, he was glad to provide the needed help.
"We had nine volunteers and rattled off a lot of stacked wood in 50 minutes," Nagel said, adding Activities Director Nick Courneya helped organize and transport the volunteers.
While not required, the Flynns generously donated to the Frazee High School athletic programs, Nagel said.