Twin Cities talk show host highlights OTC
News | Published on October 13, 2021 at 12:41pm EDT | Author: Chad Koenen
0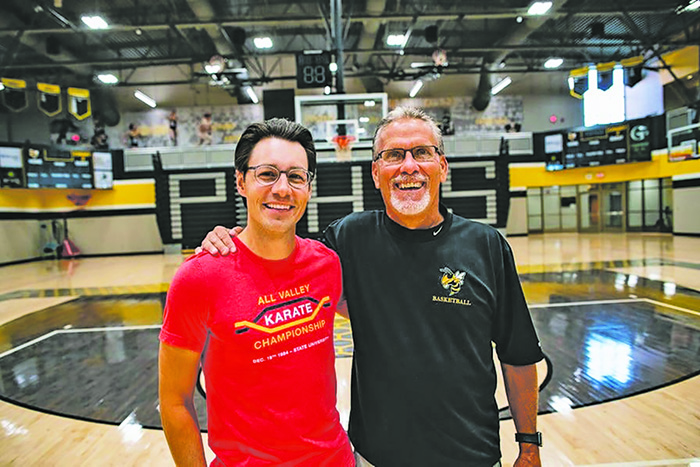 By Barbie Porter
Editor
While growing up, Otter Tail County was a place Cory Hepola couldn't wait to leave. His youthful eyes were set on the bright lights and fast pace of the Twin Cities.  ¶  When he got there, he found all the success hard work rewards. He also realized how lucky he was to have grown up in Perham.  ¶  The son of Terry and Diane Hepola said when he reached his 40's there was a natural inclination to reminisce about  his youth. As nostalgia hit Hepola in the heart, Otter Tail County's tourism board came calling. 
They asked him to put a spot light on his old stomping grounds. But, there was a catch. A typical tourism video wasn't of interest; they wanted something unique as the communities in the 2,225-square-mile county that was founded in 1858 and boasts a population of 60,000, according to the 2020 U.S. Census.
With a blank slate to create, Hepola decided a full documentary would be the best way to share the story of Otter Tail County. While Hepola had his own experience growing up in the area, he knew stories are best told through multiple eyes. Therefore a list was born that pinpointed businesses associated with the area, as well as shared experiences of most residents.
"There were so many ideas we were planning season two," he said.
Concepts were fleshed out, contacts were made, interviews set and filming began in August of 2020. The last film session was in October of last year. The story would include farming, fishing, schools, an artist and a family with different cultural backgrounds.
Like all good journalists, Hepola noticed the concept he had in mind when he set out for the interviews flourished into something else.
"It took a different form of what we set out to do," he said, noting an example at the recently aired episode featuring Otter Berry Farm. While he learned about a life on the farm, talk shifted to the rural versus urban divide.
"You hear all the time about this. The truth is wherever you are from in Minnesota you find good, honest, loving people who want to help and serve."

Cory Hepola
During other interviews the 2000 Perham High School graduate saw more rhetorical and hard questions entering the conversations naturally.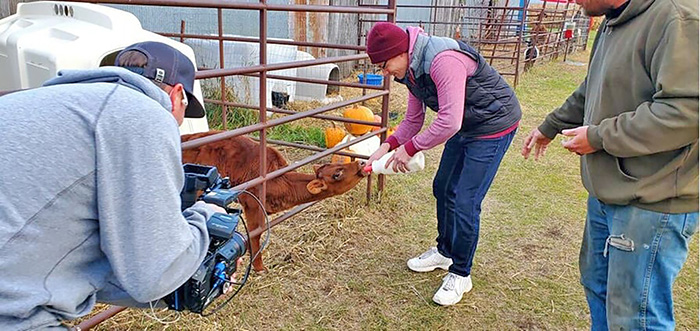 He also allowed his original vision of the film to shift from a full length film to a docu-series. Hepola recalled the film was written when his crew pitched him the idea of breaking it into segments. While it is hard to hit reset when a job is done, Hepola believed his team was right.
"So, it was back to work because we knew it would be stronger and better," he said.
The docu-series was completed in February with fine-tuning done in the spring before the big release. There are seven episodes and half are available for mass consumption on social media platforms. To find them, simply Google "Rural By Choice."
Eyes on the prize
Hepola couldn't recall a childhood without a grand plan of moving to the big city and being a T.V. broadcaster.
He recalled going to a dentist in Perham for a check-up. He was told he better brush better or a cavity would be on its way. This devastated the 8-year-old Hepola. He ran to his mom with a worried look and when asked what was wrong he explained, "If I get cavities I can't be a news anchor on T.V."
While his success may look like a natural progression to some, Hepola said there were many moves made before he touched down in the Twin Cities and began working for KARE 11 in Minneapolis. There, he won an Emmy Award in 2016 for Best Talent: Anchor. He earned another Emmy in 2018 for Best Anchor: Sports.
In January 2019 he accepted a job with the iconic WCCO Radio in Minneapolis. His show, "It's Cory Hepola" airs from 9 a.m. to 12 p.m. and can be found www.audacy.com. 
"It was not easy," he said of making his longtime dream a reality. He cited North Dakota, Montana, New York and Texas as career building steps that helped him along his way.