Frazee Lions Craft and Arts Fair returns Oct. 30
News | Published on October 25, 2021 at 6:45pm EDT | Author: Chad Koenen
0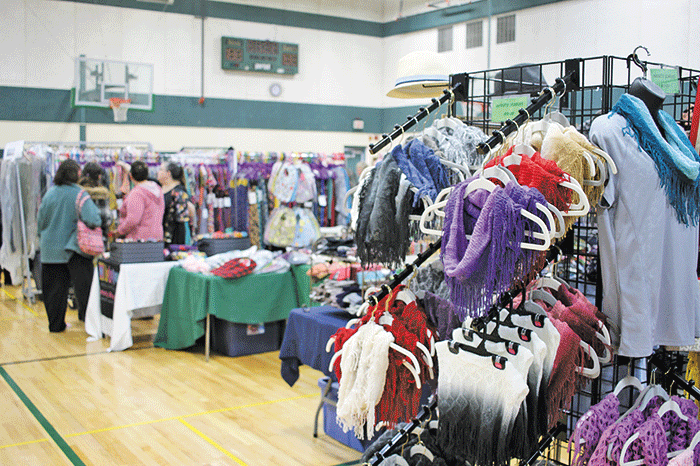 Holiday shopping kick off to begin
By Barbie Porter
Editor
Warnings have been plastered on national headlines to holiday shoppers: buy early because supplies are limited.
Those in the lakes area have an ace up their sleeve and an opportunity to cross off all of the names on the list, while providing gifts with a personalized touch. The much-anticipated Frazee Lions Craft and Vendor Show is set for Saturday, Oct. 30 at the Frazee Elementary from 10 a.m. to 3 p.m.
Sloppy Joes and turkey sandwiches will be served by the event hosts, the Frazee Lions Club.
During the 43-years of the successful event, Cecelia Janu has been a vendor.
"I think I've been going almost the entire time," said the rural Frazee resident.
For those who frequent the annual event, Janu is known for providing ornaments for the seasons and holidays. In recent years, she has focused on the colder months, as the spring and summer collection didn't see much sales.
With years of understanding what customers are seeking, Janu puts that knowledge to practice and gets to work creating come September.
"I make all the items I sell," she said. "I start when it cools down. I usually have something in mind and give it a try. Most of the time it works out."
The most popular items at her booth include holiday-themed-baskets. She utilizes items that catch her artistic whimsy, such as pine cones. After the baskets and décor are ready for the show, Janu fits as much as she can into her car­—she knows the shoppers will be out in force. Janu credited the success of the show to the organizers, who year-after-year provide a venue with a wide variety of vendors that line hallways of the school. "Every year more show up," Janu said of both vendors and customers. "I enjoy that it is only a one day event, too. I think it brings a lot of people to town and gives people a chance to get together, visit and get out and about."