Head coach for Fly Girls shares vision for team
News | Published on October 25, 2021 at 6:16pm EDT | Author: Chad Koenen
0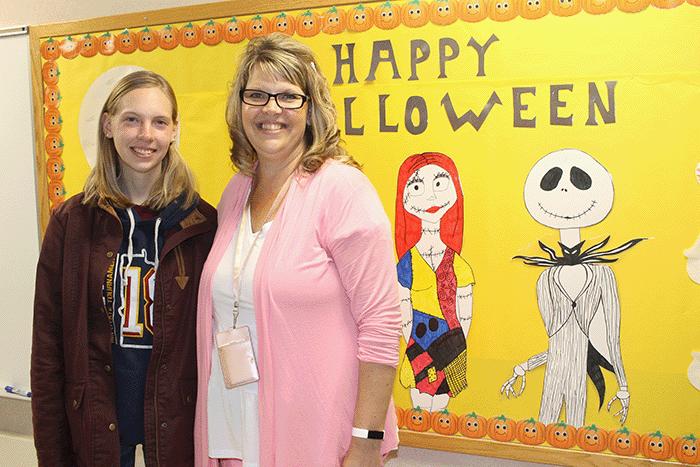 Daughter, mother team up to coach Frazee team
By Barbie Porter
Editor
The Frazee High School dance program has a longtime dancer steering the ship and a well-known educator as an assistant. Isabella Matejka was hired as head coach and her mother (and integration/intervention specialist) Becky Matejka as an assistant coach.
Matejka graduated from Frazee High School in 2019. During her years as a Hornet, she thrived in the dance program. On the competition floor, she was a ninth grader when the jazz dance team took home its first state championship. Before her tenure as a Frazee Fly Girl concluded she saw the jazz and high kick teams bring home a total of seven state medals. Even with experience, Isabella divulged when she applied for the coaching position, she didn't know if she would be hired.
"I applied because I missed being in dance and part of a team," she said, noting she looks forward to sharing her love for the sport with students and helping them reach for and achieve their athletic goals.
Ultimately, she was hired as head coach. Isabella may be one of the younger head coaches the school district has seen, but there may be some assets that go with her age. She has insight on the student athletes' lives and struggles young women face in today's world. She also understands how quickly life changes course after graduating high school. Having those life lessons fresh in her mind may help when relating to her student athletes.
Isabella said she looks forward to growing as a coach and becoming a stronger leader as the season progresses. While she could lay down the law and have dancers tow her line, that is not the type of coach she strives to be. She wants the dancers who put in many hours of practice to be fully involved, from choreography to outfits to dance moves. By nature, athletes are competitive, and Isabella wants to feed that by giving her team ownership, so when success comes it is achieved fully by the team.
While winning is fun and should be recognized, Isabella also knows the importance of unrecognized moments. Be it a loss or a student athlete struggling with a personal problem, Isabella said her goal as a coach is to be a leader and help her team achieve personal growth.
Much of Isabella's personal growth can be attributed to her parents, Nathan and Becky Matejka. Her mother applied for and accepted the assistant coach position with the dance team. Becky looks forward to working with her daughter as well as being part of the team fun with another daughter who is on the dance team.
While the details of the dance are coming together, the Matejkas are mum as far as outfits and music. However, they did say the costumes are "beautiful" and high kick will have a fun upbeat story to tell that both young and old will relate too. The jazz performance will offer a beautiful lyrical piece that will convey a powerful, graceful story.
Most winter sports start in November. However, dance is allowed to being in October. The early start belongs to the coaches and a few team leaders who can help choreograph the dance before the rest of the dancers join for the competitive season ahead.
In addition to coaching the dance team, Isabella is attending North Dakota State University for nursing with a minor in animal science. When it came to nursing, she said her grandmother inspired her to consider the field. The animal science minor came about to help her fiance Landon Byer, who is a dairy farmer.