Parade, Trunk or Treat offered for Halloween
News | Published on October 25, 2021 at 6:23pm EDT | Author: Chad Koenen
0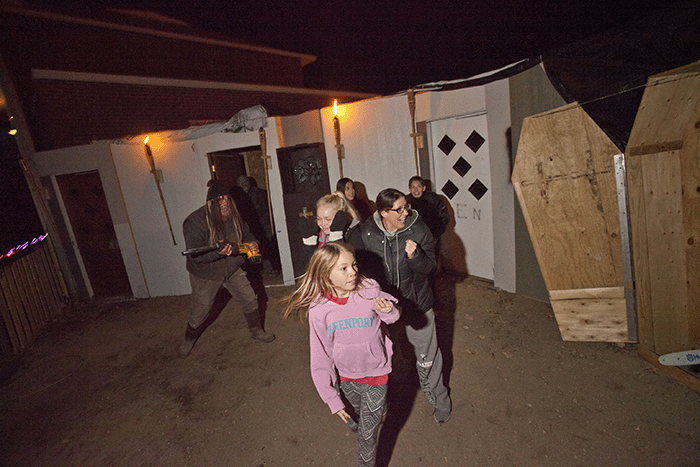 Fun events to be held in Vergas and Frazee
By Barbie Porter
Editor
Youngsters are preparing to dress up like their favorite super hero, goblin or fictional character and hit the town to show off their creativity and collect treats.
The Halloween events are plenty in the area and beyond, including a costume parade through the streets of Frazee on Halloween. Line up starts at 3:30 p.m. and the parade begins at 4 p.m.
Spook-tacular events in Vergas include the Vergas Lions celebration and two Trunk or Treat events.
The Trunk or Treat events will be held at St. John's Lutheran Church and the United Methodist Church in Vergas. Both will go from 4-6 p.m., or until the candy runs out.
For those looking for a big scare, consider walking into a room of conniving clowns with the rev of a chain saw echoing through the dimmed haunted house in Henning. 
The Henning Haunted House offers a fun group outing on Friday, Oct. 29 and Saturday, Oct. 30 from 7-10 p.m. Admission is $5.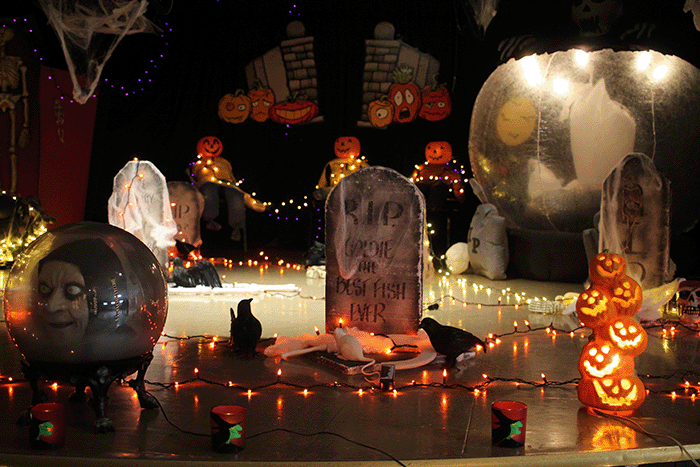 Because the haunting may be frightening for those younger than 10, there is another option being served up by the Henning Lions Club. While those who enjoy a hearty scare visit the haunted house, while youngsters and others can walk across the street and enjoy a home-cooked meal from 6-10 p.m.
Carly Johnson has been a volunteer with the Henning Haunted House the past six years. The Frazee-Vergas Forum graphic artist experienced the scares as a visitor several times. After her parents became part of the boo crew, she decided to join in the fun as well.
"It started out at a retired Catholic Church and was there for two or three years," Johnson said. "We then moved to a new location, which I believe is the old city hall."
She noted in the past the haunting took place in rooms inside the building as well as outside. This year, the outside scares were moved to a the garage area. The downstairs and upstairs of the building remain haunting grounds.
Several scare rooms have different themes with creative flair added by the room designer. Those creating the rooms are volunteers who design, build and purchase any decorations used (beyond what has been donated in past years). Johnson said there are upwards of 45 people who volunteer to bring the fun activity to the lakes community.
Johnson said the $5 admission has remained consistent since the haunted house opened. The volunteers want to keep the fun accessible for all, while still raising money to donate to community organizations, such as Henning Hope, which helps children in need obtain winter gear and purchase Christmas presents.
"We've also donated to the fire department to help get equipment and to purchase buddy benches for the school," Johnson said. "Recently we donated $4,000 to help build a shelter at the park."
Be safe this Halloween
In addition to the Halloween fun to be had, remember to be safe by:
• Trick-or-treating in groups or with an adult.
• Place reflective tape on dark costumes or carry a flashlight. The dark costumes can be hard for drivers to see.
• Remind children to be mindful of cars, look both ways before crossing streets and to use sidewalks wherever possible.
• Remind children not to eat any treats until they've been examined by an adult.
• All treats should be examined for tampering on the package as well as possible choking hazards.
• Remove all make-up from a costume before going to bed, as it may cause skin irritation if left on overnight.
• Homeowners, be sure to turn outside lights on for the trick-or-treaters.