Groffs invite strangers into their family
News | Published on November 3, 2021 at 4:28pm EDT | Author: Chad Koenen
0
Former para offers Host Home in rural Perham
By Barbie Porter
Editor
The Groff family of rural Frazee began adding strangers to their family in 2011. Lori and David Groff became a Host Home provider, which offers family-style living for individuals with  disabilities.
"Those we host become a part of our family in all aspects; living right in our home, going and doing what we do, if they choose," Lori said, adding she and her husband are dual licensed by the state for adults and children.
When the idea of being a Host Home was presented to the family, Lori said everyone was on-board. So, the next steps were taken.
"There was a lot to do," she said, noting paperwork, home inspections and making the house handicapped accessible were all part of the process.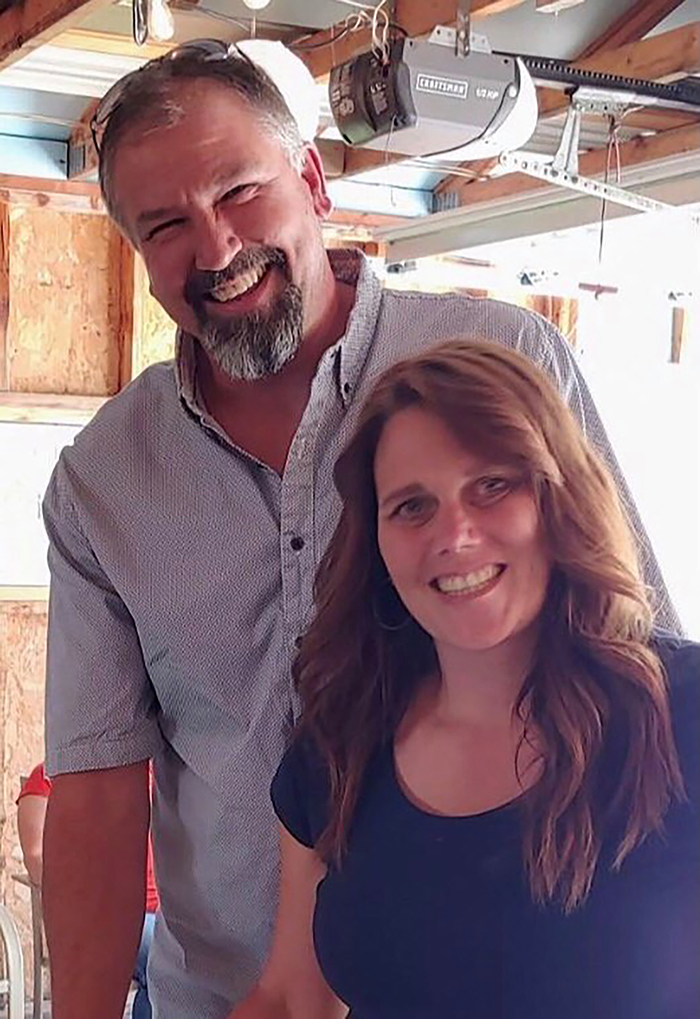 The Groffs started their journey to help others as a subcontractor with Lutheran Social Services. Lori noted those that live with them have their own parents; the adults may have disabilities and be transitioning into independent living, whereas children come to them for foster care.
"Each individual comes to us with their own specific wants and needs," she said. "We work with this individual as a family along side of the state, county, their health providers and many others to support this individual in a full life. This can include, community involvement, social skills, vocational and independent skills, health and wellness."
Lori noted their longest resident was with them for four years, and after the person gained skills for independent living and moved out, they are still invited to all family functions.
"It's very challenging and rewarding at the same time," she said.
The Groff's have two children, and while they are now adults, she said they learned a great deal from growing up in a Host Home.
"I think they developed more empathy and understanding that we all have something in life that is a challenge, and you take it step-by-step," she said. "They also saw we treated everyone who lived with us equal."
In addition to learning about challenges of those with disabilities, as their children grew into young adults, they took classes to provide respite care. Respite care offers the full-time caregiver an opportunity to go on vacation or step away from the 24-hour duties of caring for someone.
For many years, in addition to giving extra support to those living in their Host Home, the two worked outside the home. Lori was a paraprofessional for special education students. Her time with both the Frazee-Vergas School District and Perham School District introduced her to working with case managers, which is something she must do as a Host Home provider. Lori took a leave of absence last year, due to COVID-19. This year, she decided to resign her position and fully focus on caring for those in the Host Home program.
"My husband is still working full time with Essers in Perham," Lori added.
During their tenure as a Host Home, the Groffs have had three individuals long term and two kids. They are limited to two and currently have a teen and provide emergency foster care.
"It is a challenging job and requires a 24-hour commitment," she said, adding anyone interested in learning more about Host Homes can visit www.lssmn.org.