Hornets fall to Nuggets in Section 8AA opener
Uncategorized | Published on November 3, 2021 at 3:20pm EDT | Author: Chad Koenen
0
Young Frazee team to bring back a number of starters next year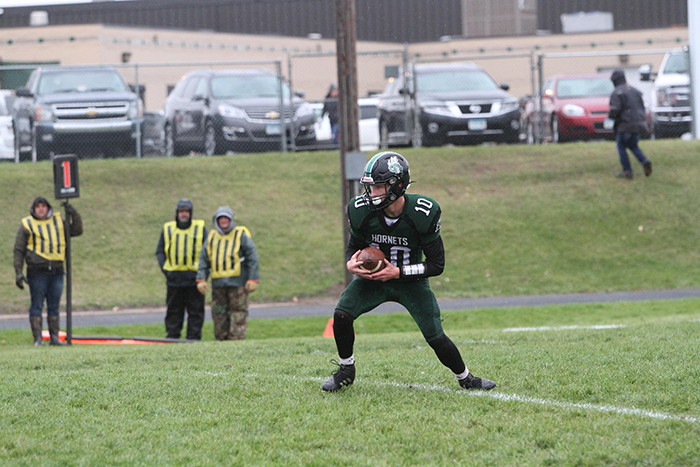 By Chad Koenen
Publisher
Frazee dropped its Section 8AA opener to third seeded Hawley by a score of 36-0 on Tuesday night.
The Nuggets, who feature an experienced team filled with upper classmen, jumped out to a 7-0 lead in the first quarter on a Carson Brew 16-yard run.
The Nuggets scored a pair of rushing touchdowns in the second quarter on runs of 3 yards and 6 yards to take a 21-0 lead at halftime.
In the third quarter, Brew threw a 32-yard touchdown pass to make the score 28-0. In the fourth quarter Hawley added one more touchdown on the ground, from 10-yards out, to end the game by a score of 36-0.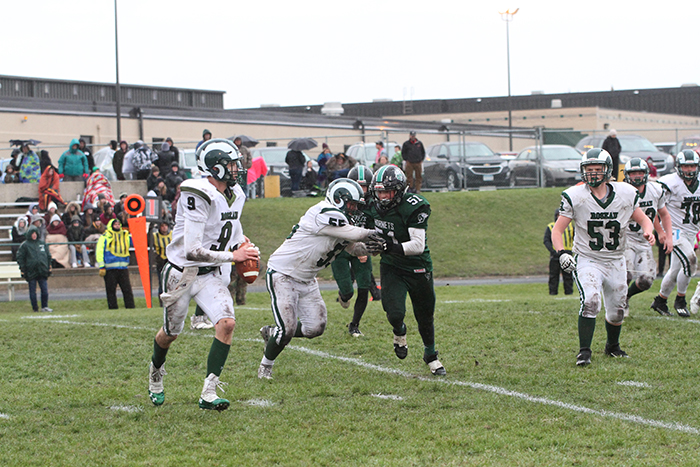 Head coach Russ Hackel said the Hornets started out good on offense, but had a few drives stall out and were unable to get things going in the second half. Unfortunately, Hawley was also able to crack a Hornet defense that had been its strength for much of the season.
"We started out really good and then we had a couple of drives stall out," he said. "Our defense struggled a little bit that night and when our defense struggles it is tough."
As a team, Hawley accumulated 331 yards of total offense, including 262 yards on the ground. The Hornets had 120 yards of total offense, including 81 yards on the ground. The Hornets also turned the ball over three times to give the Nuggets a short field to work with.
Carter Sonnenberg led the way passing as he went 4-6 for 39 yards. Jake Nagel was on the receiving end of all 4 of those passes.
Tyler Moe led the way on the ground as he rushed 25 times for 79 yards, while Nagel rushed 4 times for 22 yards.
Defensively, the Hornets were led by Nagel who had 8 tackles, while George Flynn had 5 tackles and Byron Kropuenske had 4 tackles and 4 assists.
Despite the loss, Hackel said he was proud of the way the team came out to play last Tuesday night.
"I'm still proud of our boys and how they came out and played," he said.
With a team full of underclassmen, including a number of sophomores who played a key role on the team this year, Hackel said Frazee's attention is now turning to the off season and getting the team members in the gym for strength and conditioning. The Hornets ended the season with a record of 2-7 overall.
On Friday night, Barnesville will take on Pelican Rapids for the Section 8AA title. The game will be held in the FargoDome at 8 p.m.