Pickleball court construction begins
News | Published on November 3, 2021 at 4:26pm EDT | Author: Chad Koenen
0
Concrete to be installed soon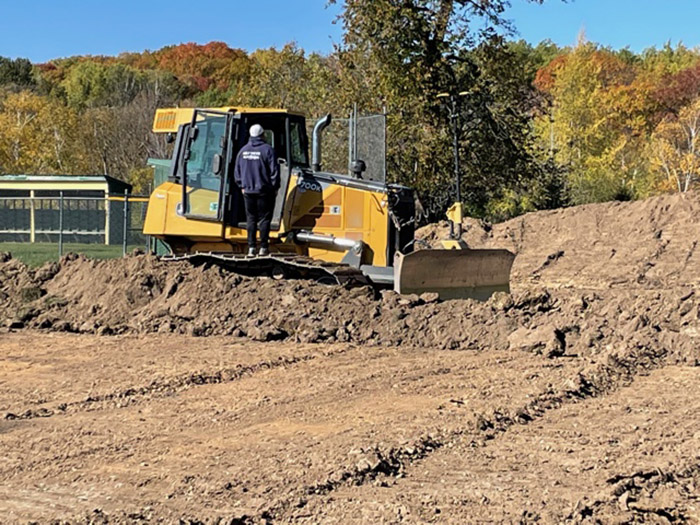 By Barbie Porter
Editor
The pickleball courts in Vergas will likely be in before the snow flies.
"We are thrilled to be underway," said Jill Shipman, committee member. "This will bring yet another improvement to the city of Vergas and can be enjoyed by people of all ages. We invite anyone who loves this community to join us in this effort."
After preparing the ground, concrete was set to go in last week, as the weather allowed. After the concrete is installed, the project will be put on pause until spring.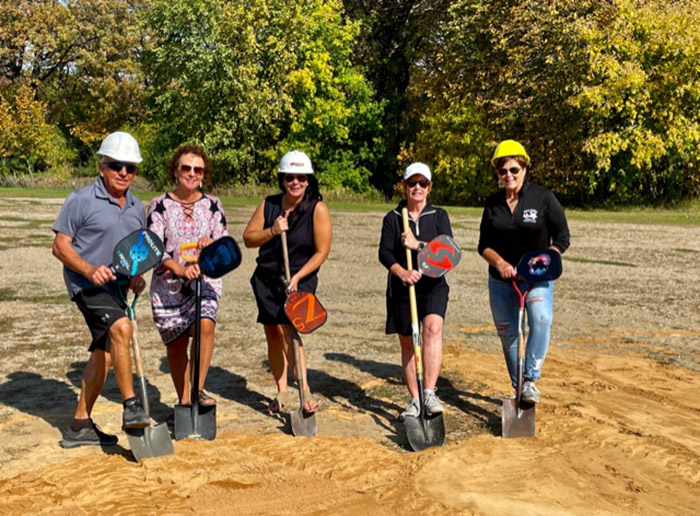 Shannon Charpentier, who is a pickleball court committee member, said initially they intended on purchasing temporary nets to get games going in the fall. However, because court construction didn't take place until mid-fall and the temperatures have turned from cool to cold, they decided to hold off until the spring.
The committee decided four courts were the right fit for the sporting complex, which includes the baseball fields and a newly installed Veteran's Memorial.
"Some were thinking two (courts), others three, but we decided if we wanted the opportunity to host tournaments, four would be the right number," Charpentier said. "It will also allow courts for playing and others for giving lessons."
While playing can begin in the spring on concrete, the second phase of the project will include installing a surface that is comparable to what is found on a tennis court. The surface part of the project some with an estimated price tag of $20,000. The third phase would be installing a fence around the courts.
The committee is actively seeking out grants and planning fundraising opportunities to fulfill those costs and bring the project to full completion next year.
"We hope to really push hard over the winter and get the money we need so we can enjoy playing pickleball in the spring," Charpentier said.
The total cost of the four pickleball courts is about $130,000. Half the funds were already raised through donations, grants, businesses and individuals. Charpentier wasn't surprised by the quick donation response for the courts, as it is the fastest growing sport in the U.S., and includes all ages from children to grandparents, she said.
While there were many donations, the Franklin Fence Vergas-based business came through with a big donation and the naming rights to the field. Charpentier said the business and Franklin family were very generous and supportive of the project.
Anyone interested in donating can do so by visiting www.cityofvergas.com, clicking on the community link and locating the pickleball court page. Donations can also be made to West Central Initiative and mailed to the city of Vergas, P.O. Box 32, Vergas, MN 56587.
Charpentier noted they teamed with West Central Initiate to hold the funds for the project as that was a way donors could make tax-deductible donations, as WCI is a non-profit.