Adelyn Faye Galbrecht
Socials | Published on November 17, 2021 at 12:08pm EST | Author: Chad Koenen
0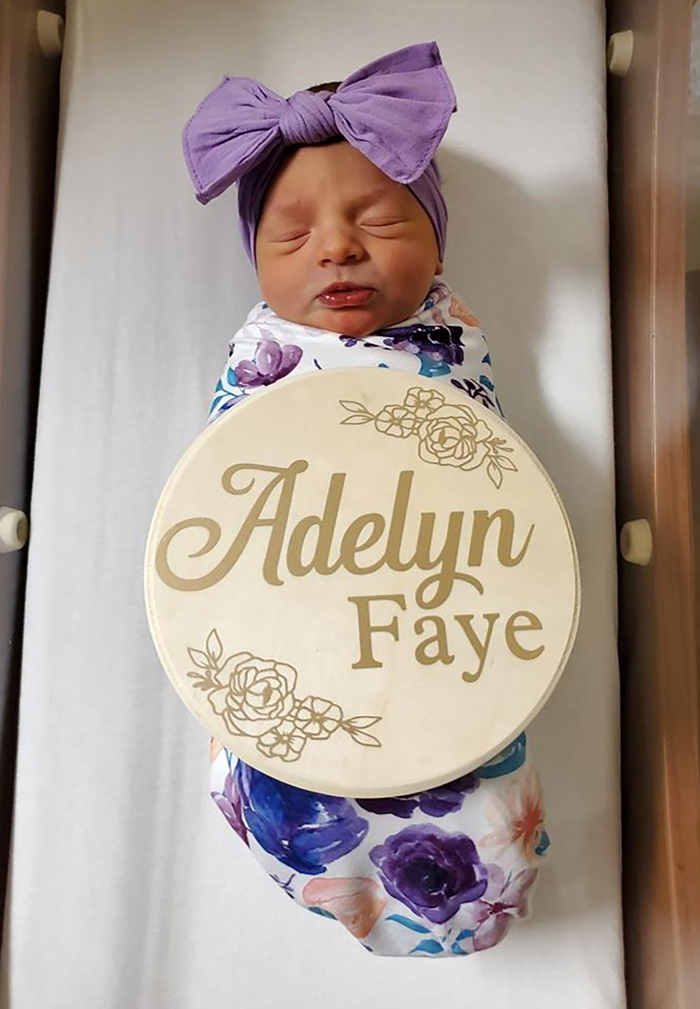 Katie McCorquodale and Jacob Galbrecht, of Vergas, Minn., are happy to announce the birth of their daughter, Adelyn Faye Galbrecht.
Adelyn was delivered by Dr. Jaimie Deraney, OB/GYN at Perham Health on November 10, 2021, at 7:21 a.m. She weighed 6 pounds, 9 ounces and was 19 inches long.
Adelyn is welcomed home by grandparents Donna and Larry Galbrecht; Jennifer and Barry Cronenwett; and Denise and Ross McCorquodale.