Ice skating rink a go for Vergas
News | Published on November 17, 2021 at 12:38pm EST | Author: Chad Koenen
0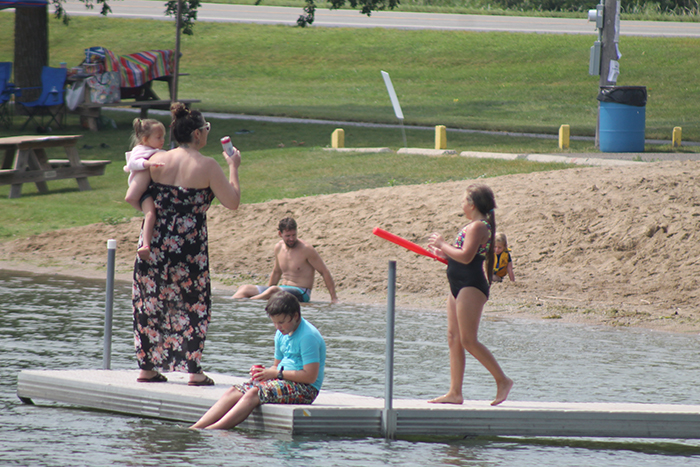 By Barbie Porter
Editor
With winter temperatures looming, the Vergas Park Board is discussing the possibilities of providing ice skating at the public beach access this year.
During the monthly Vergas City Council meeting on Tuesday, Nov. 9, Sherri Hanson said a potential skate area is being considered, as well as how to mark off the area. She is hopeful the recreational opportunity will be offered and utilized this winter.
The park board also wanted to dig deeper into addressing the washout that occurs at the beach due to poor drainage. Hanson said the improvement may be good to have in the comprehensive plan, but questioned if it could be as the county technically owns the land.
Vergas City Clerk Julie Lammers explained the city has a 100-year lease with the county for utilizing the property. She believed they had about 97 years remaining on the lease. With past projects, the county would need to give approval, but expenses for improvements would be the responsibility of the park board or city.
The council was asked to consider renewing a policy that would waive water and sewer hook up fees for commercial businesses, and make it retroactive to when the policy expired in 2020.
The council suggested the businesses seeking the perk apply to the Vergas Economic Development Authority and allow that group to utilize its funds to pay the fee.
Councilman Logan Dahlgren said he didn't like the idea of continuing the program as the water and sewer funds consistently run in the red. And, when it comes time to pay for big projects, those funds add up. 
In other news
• The council also discussed trucks not following the truck route that was implemented through town. It was noted there are trucks using routes that potentially could damage the road, as it is not made for heavy loads. The city agreed to purchase signs to place on misused roads to notify truck drivers that road is not allowed.
• The event center committee discussed charging a clean-up fee when a group is allowed to use the facility for free and city employee hours are used to clean up after the event.