Kelly Ray's provides advice for winter vehicle upkeep
News | Published on November 17, 2021 at 12:35pm EST | Author: Chad Koenen
0
Battery, coolant, tire tread are top three on to-do list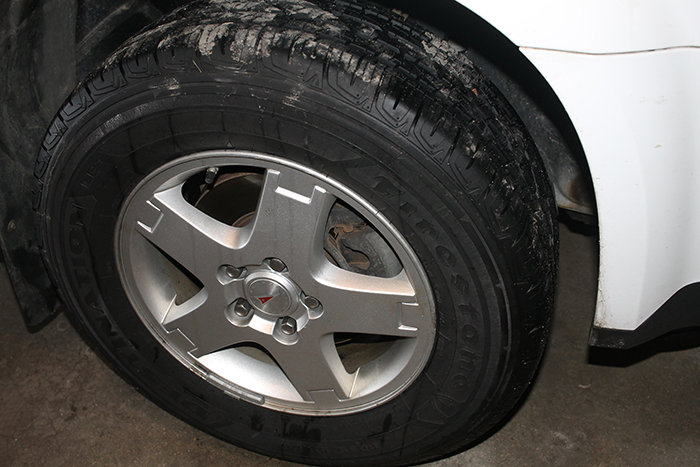 By Barbie Porter
Editor
When it comes to winter, it is better to be prepared than stuck out in the cold.
Kelly Ray's Service and Repair owner, Kelly Schwarzrock, has a few items to consider before the sub-zero temperatures arrive.
First, check the battery. Schwarzrock said the battery test he and other mechanics offer will tell if a battery is good or bad, or if it's getting weak and a replacement or recharge is in the future.
"I can test it pretty quick, and we do sell new batteries if someone needs one," he said.
While oil is the life blood of a vehicle, proper antifreeze is also a necessity for those who reside in sub-zero temperatures. Schwarzrock said if a vehicle had antifreeze that did not have a 35-below freeze point, or water was added to the antifreeze at some point, then the engine could potentially freeze and break the engine block.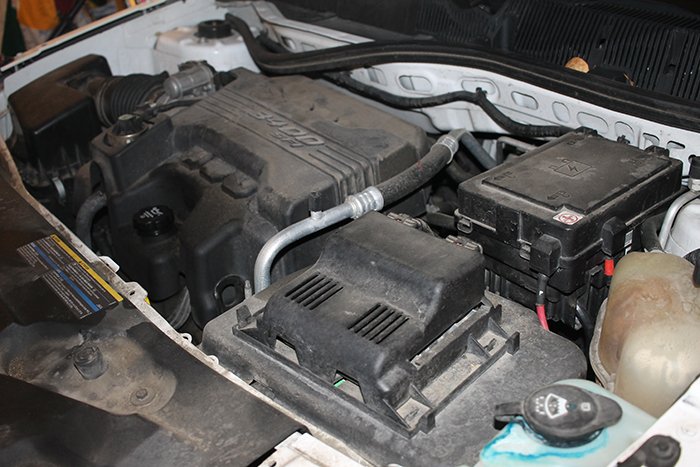 There is a quick test that can be performed to determine if the antifreeze is rated for a 35-below freeze point.
"I have a test in-house that I can do," he said, noting it is a quick test.
Those with a diesel engine have a more complicated system, and Schwarzrock is well-versed on maintaining those needs, as keeping the engine in tip-top shape.
When the battery and engine are taken care of, the tires are another winterizing task to address.
"You might have tires that were good in the summer, but on icy roads it is a whole different ball game," he said.
There are methods to determining if a tire's tread is good enough for icy roads, before the roads give one a first hand glimpse. Schwarzrock said there is an age old penny test . One says one can take a penny and place it so Abe Lincoln's head is going into several tread grooves across the tire. If one can always see the top of Lincoln's head, the treads are shallow and worn. However, most tires come with indicators on them, and he would be happy to show those who stop by how to understand the raised bars on the tires and what they mean.
"There may also be a tire that has been worn irregularly, or appears chopped up, and that could indicate poor inflation or worn suspension," he said, noting a bad suspension can result in poor handling and eventually loss of steering control.
Whether it is a new set of tires needed due to low tread, a warning sign of something else, or just to receive a thumbs up that all is good for winter, Schwarzrock would be happy to welcome all into his shop for a quick inspection.
"Now is also a good time to replace windshield wipers if they are worn," he said. "We are getting into the ugly wet season, so we will need them."
He also encouraged people to have a kit in their car to provide warmth, food and water if stranded in the winter elements. Schwarzrock said his personal kit is in a small duffle bag and includes a tin can, candle, candy bars, road side flares and a blanket.
Kelly Ray's opened in 2015 at 45306 State Highway 87, Frazee. Schwarzrock said business has been steady, and he has built a solid cliental of those with vehicles that require diesel, passenger vehicles, farm equipment and even some fabrication for Amish neighbors.
"There has been maybe three or four days since I opened where I didn't have something to do," he said.
While not exclusive to winter, Schwarzrock also gives the all important DOT inspections, and is a full service diesel repair shop.
"That (diesel mechanic) is what I went to college for and have 33 years of experience with," he said. "I always try my best to get the trucks out quick because if they aren't running, the owners aren't making money."
The State Highway 87 project this past spring and summer essentially closed the road (or caused long delays at the very least). During that period, Schwarzrock saw a decline of customers.
"A lot of trucks didn't want to drive all the way around, so that hurt this past summer," he said. "But, now that the road is open, a lot of my customers are coming back."
In addition to work on State Highway 87, the bridge by Little Pine Lake was also closed for repairs, cutting him off from his Perham clients as well. Schwarzrock said those in the Menagha, Sebeka and Park Rapids area helped him get through those tough months.
Kelly Ray's offers a full repair service and has diagnostic equipment for most trucks and passenger vehicles. He is open weekdays from 8 a.m. to 5 p.m. and Saturdays by appointment.