Schaefer receives Blue Infantry Cord
News | Published on November 17, 2021 at 12:21pm EST | Author: Chad Koenen
0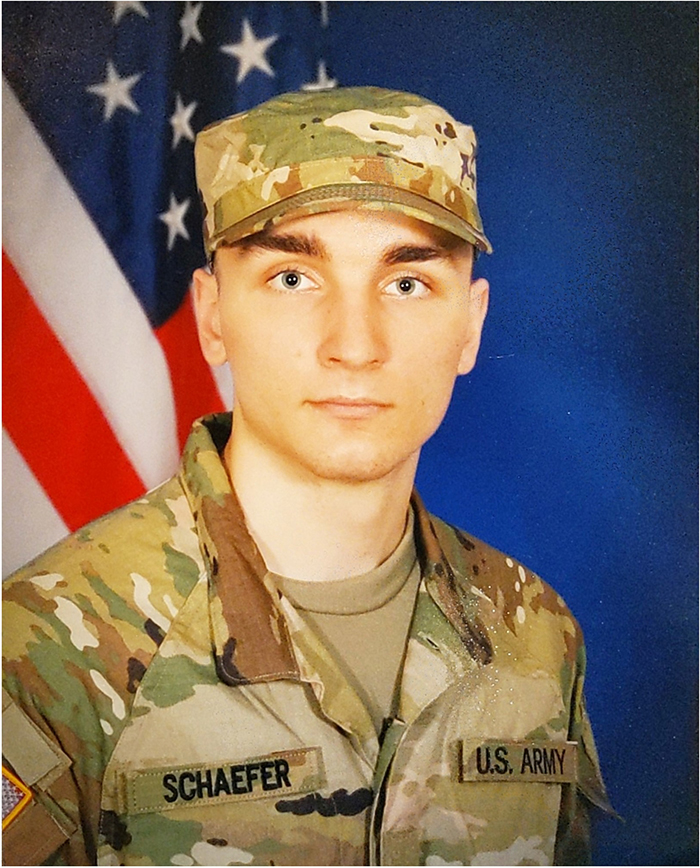 Jaden Schaefer, a 2020 graduate of Frazee High School, enlisted in the Army on May 16, 2021. He went to Fort Benning, Ga. to begin his basic training.
As a member of Baker Company 1-19, he spent 23 weeks in training, finishing basic training and infantry training. His training time this summer was marked with hot and unusually wet weather, with many days having a heat index that was near 100 degrees. It should also be noted that his was the first company using control measures including COVID-19 vaccine where no soldiers tested positive for the COVID-19 during their six months of training.
During this time, Schaefer was taught the seven core values of the infantry: loyalty, duty, respect, selfless service, honor, integrity and personal courage. He was trained in more than 200 tasks during Infantry School and became an accomplished marksman and direct fire infantry soldier. That means he participated in more than 25 live fire ranges and qualified with hand grenades, pistols, rifles, machine guns and mortar systems. During the training he marched more than 80 miles with full combat gear.
On Thursday, Oct. 28, Schaefer along with 219 other young men, attended the Turning Blue Ceremony where they received their Blue Infantry Cord. On Friday, Oct. 29, Schaefer participated in graduation ceremonies on the parade grounds at the National Infantry Museum at Fort Benning, Columbus, Ga.
An interesting note is that the parade grounds where he graduated includes dirt and grass seed that come from famous battlefields all over the world. Immediately after the graduation he was sent to his next duty station where he will continue to train and practice the skills of an 11 Charlie Infantry Mortarman. Schaefer has signed up for a 3 year commitment in the Army.