Hamm sisters compete at State Swimming/Diving
Uncategorized | Published on November 22, 2021 at 5:54pm EST | Author: Chad Koenen
0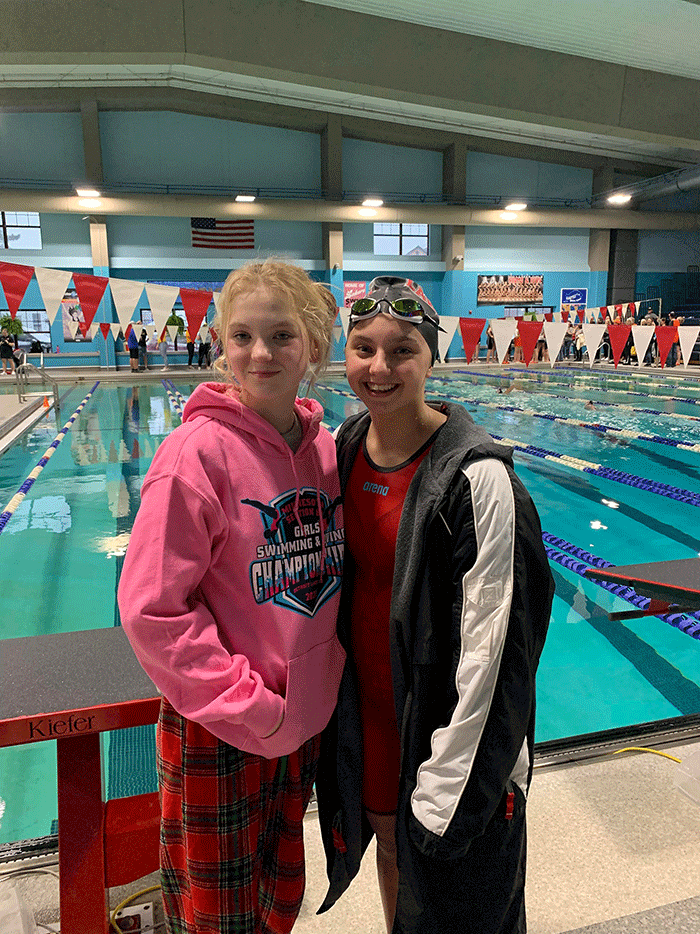 By Barbie Porter
Editor
Hope Hamm and Faith Hamm competed in the Section 8A Swim and Dive meet recently held in Detriot Lakes and both advanced to State Class A competitions.
Swimmer Faith Hamm needed to land in the top two places (in each event) to earn a trip to state. The junior earned Section Champion in both the 200 meter free style and 500 meter freestyle events. She is also on the 400 meter relay team which also punched their ticket to the big event as they placed second at sections.
Diver Hope Hamm needed to get in the top four to advance to state. The freshman placed third overall.
State competitions began Thursday, Nov. 18.