Malone named Emerging Leader in lakes area
News | Published on December 8, 2021 at 12:48pm EST | Author: Chad Koenen
0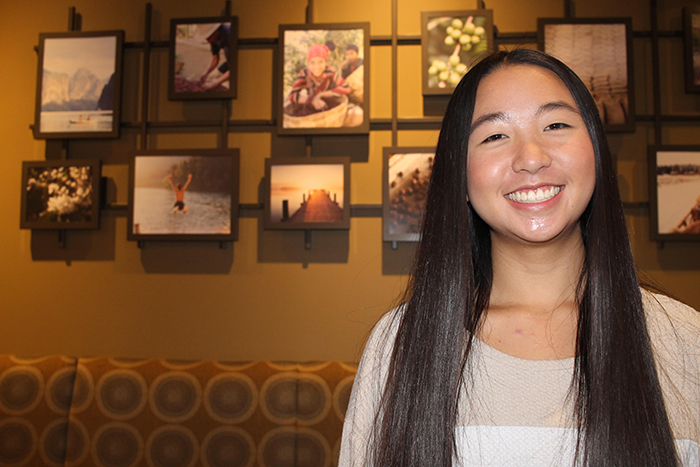 By Barbie Porter
Editor
Avery Malone may be new to the lakes area, but she is already an Emerging Leader.
The daughter of Angela and Bryan Malone is a senior at Perham High School. However, before her recent move to her rural Detroit Lakes home she lived in Thief River Falls, Minn. There, she belonged to an activity called Key Club.
"I joined Key Club as a freshman," Malone said. "Basically, the club provides monthly volunteer opportunities and projects. Key Club is sponsored by the Kiawanis and Interact."
The Key Club adviser nominated her for the Emerging Leader Award for her work on Teens Toward Zero Deaths. Malone explained the work involved activities and programs to get young drivers focused on the road and away from electronic devices. It also emphasized sober driving.
"We started it as a group a few years ago," she said. "We were the first Key Club to start it and built the foundation."
Malone's family moved, and was quite surprised when she received texts from family and friends congratulating her.
"I was at work at Ma's Little Red Barn and didn't know what they were talking about until I checked my e-mail," she said. "I was honored I was even considered."
During the award event, Malone said the COVID-19 pandemic prevented an in-person gathering. She did get to attend a gathering over the internet where she was recognized and was invited to give a speech.
While Perham doesn't have a Key Club, Malone said the district and lakes area residents have been very friendly and welcoming. She's enjoyed joining the tennis and soccer sports teams and FFA. The 17-year-old is focusing on her future after graduating high school. As of now, the two potential areas of focus are public health and environmental studies.