Frazee falls to Perham in tough HOL contest
Sports | Published on December 17, 2021 at 12:47pm EST | Author: Chad Koenen
0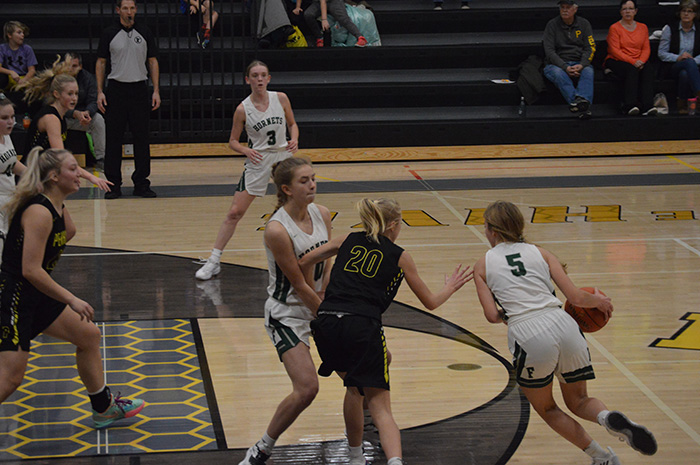 By Chad Koenen
Publisher
Frazee was able to hold a high powered Perham Yellowjackets offense to just 20 points in the first half, but ultimately the Hornets were unable to keep pace in the second half as they fell by a score of 63-24.
The Hornets trailed by a score of just 20-12 at halftime, but Perham was able to hit 10 3-pointers in the game and forced 24 Frazee turnovers in the game. Nonetheless, the Hornets were able to move the ball throughout the contest with 6 assists on 8 made field goals.
Kate Vigen led the way offensively with 7 points, while Brynn Larson scored 5 points, Jayden Sonnenberg scored 4, Annika Reierson and Kiley Karger scored 3 points and Harley Kropuenske rounded out the scoring with 2 points.
This week the Hornets will travel to Hawley on Tuesday night, before heading to Dilworth-Glyndon-Felton on Friday for a pair of HOL contests.