Getting to know customers on a new level
News | Published on December 17, 2021 at 1:04pm EST | Author: Chad Koenen
0
Ulmer Stoneware continues to meet needs of customers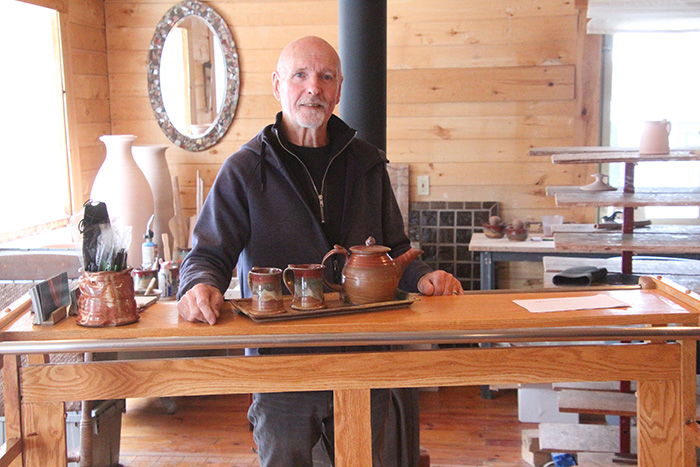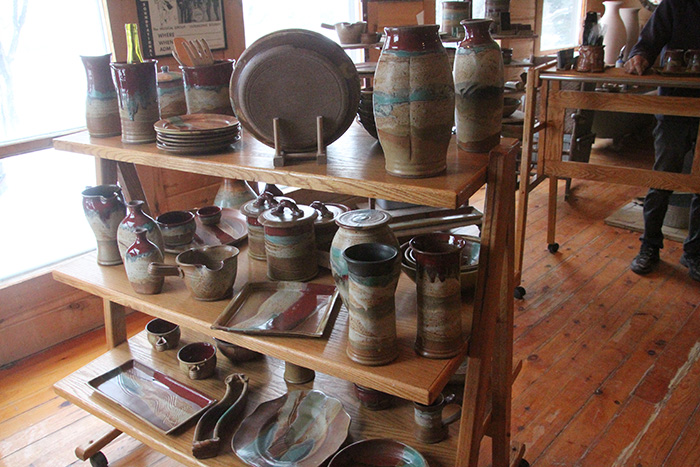 By Chad Koenen
Publisher
Each challenge can present a unique opportunity. That's perhaps the best way to describe the past two years for artists across the country who rely on large shows to sell their items.
While most of the art shows have been canceled since early 2020 due to the COVID-19 pandemic, artists like Frazee's Jim Ulmer are using alternative means through deep rooted relationships to sell their items to the masses.
"Because we did (art shows) for so many years we have followers from all across the United States," said Ulmer. "I've been lucky to always have good followers over the years."
Ulmer said he would routinely attend large art shows that included in excess of a hundred thousand people walking through the doors every day. Since the pandemic Ulmer has stayed busy as past customers continue to call and seek new items to add to their unique collection. Now, rather than spending a few minutes with each prospective customer at a large art show, Ulmer can get to know each of the people who walk through his doors on a more personal level.
The additional time he can spend with each person allows the two to take their time and view his studio and some of the pieces he has available. There is time to visit, share stories and be able take their time to develop a friendship, rather than having to rush through a conversation. That slower pace has been a welcomed outcome of the otherwise unwelcome nature of the COVID-19 pandemic among not only artists, but the world as a whole.
"What I really like is we get to stand and talk," he said. "(At an art show) you get 2-3 minutes with someone. I really enjoy the interaction with people."
Ulmer got his start in pottery while attending the University of North Dakota. He was majoring in geology and took a pottery class, which was something he was always interested in while growing up. He was immediately hooked on crafting pottery and his passion soon turned into a career.
"I would go in at night and throw more pottery," he said. "Eventually I decided to quit because this is what I loved to do."
After working as a geologist for a few short years, Ulmer quit his career to become a potter full-time. Over the years he criss-crossed the country to attend art shows, while creating custom pieces in his studio just outside of Frazee. He has created quite a following through the various art shows, while also giving local residents the chance to purchase one-of-a-kind items in their own back yard.
A number of items are still available at Ulmer's studio just outside of Frazee. The items can be picked up in time for Christmas and other holiday shopping needs.
For more information about Ulmer Stoneware, check them out online at www.ulmerstoneware.com or call (218) 849-0334.