Lucky Bubble laundromat to open in March
News | Published on December 17, 2021 at 12:59pm EST | Author: Chad Koenen
0
Laundromat to be located in the back of Frazee Family Foods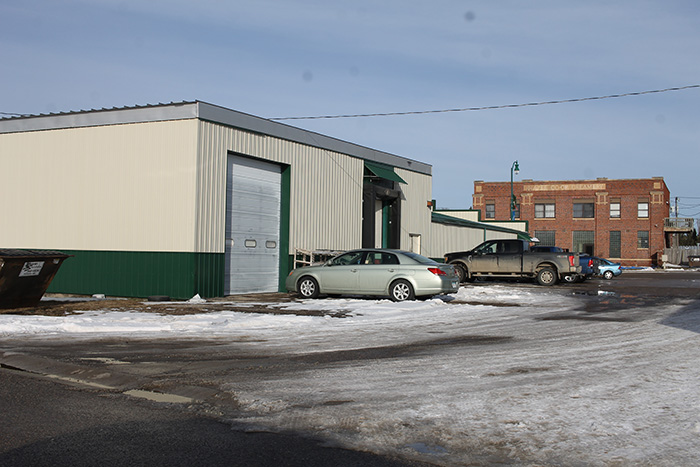 By Tucker Henderson
Reporter
After a five-year absence of laundry services in Frazee, a new laundromat is slated to open the beginning of March 2022.
Heath Peterson, owner of Frazee Family Foods, said that it is an idea that has been talked about on the EDA (Economic Development Authority) level for years. He also said that a number of people have pitched the idea, but ultimately backed out of the business venture.
"I finally decided to just do it myself," says Peterson. The laundromat will be located on the back of Frazee Family Foods within a garage that is currently connected to the store. The garage dates back to the era when the Daggett family owned the store and used it as a maintence area.
Construction will commence as soon as the permits have been processed through the City of Frazee. Ten washers and dryers will be avaliable for use as well as laundry detergent machines, and a coin machine. The name "Lucky Bubble" comes from Peterson's dog's name, Lucky, and Bubble just makes sense when talking about washing clothes.
Though Peterson doesn't have experience with a laundromat business, he has a friend that does have experience in the industry, even as local as Perham. "He said to call if I had any questions," says Peterson, "He has helped out a lot."
The return of laundering services fills in the hole that has made some Frazee residents seek out alternate services in neighboring communities.