Hornets upend Raiders in dramatic fashion
Sports | Published on December 22, 2021 at 5:04pm EST | Author: Chad Koenen
0
Frazee falls to Royalton in triangular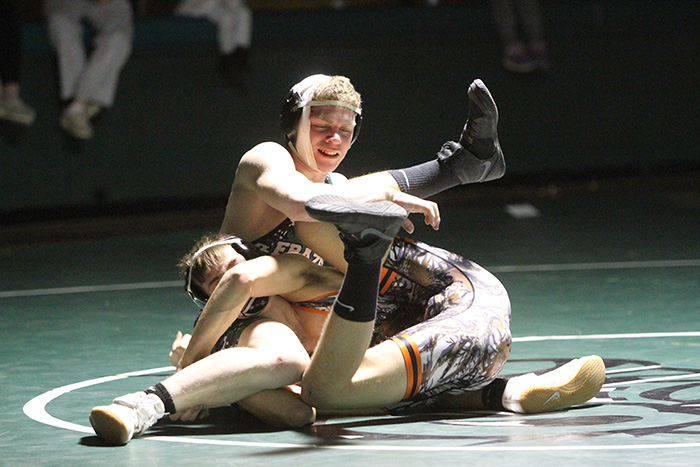 By Chad Koenen
Publisher
Frazee stared down an almost impossible hole during the final match on its home triangular against Bertha-Hewitt/Verndale/Parkers Prairie on Tuesday night. The Raiders jumped out to a commanding 36-0 lead following the 145 lbs. match and looked poised to hand the Hornets their second loss of the night.
That's when The Hornets went on a roll and blew by the Raiders in dramatic fashion to come away with 41 straight points and a 41-36 win.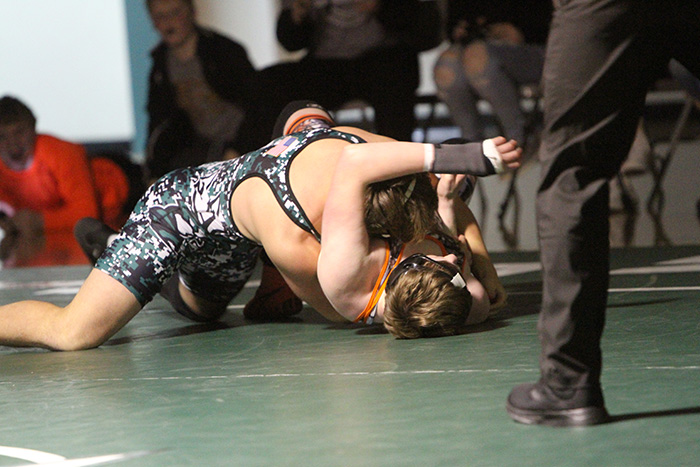 Jake Nagel put the Hornets on the scorebored at 152 lbs. when he secured a tech fall over Blake Sumstad. Max Rue followed with a win by forfeit at 160 lbs. and Jack Graham made the score 36-17 with a thrilling pin over Justin Koehn at 170 lbs.
Daniel Graham and Erick Rodelo followed with back-to-back forfeits to bring Byron Kropuenske to the mat and the Hornets still trailing by a score of 36-29.
Kropuenske secured a first period pin to bring the Hornets to within a point by a score of 36-35 with the heavyweight match waiting in the wings. Xander Kohler gave the Frazee faithful plenty to cheer for as he picked up a pin over Hunter Strom in just 29 seconds to give the Hornets a 41-36 win over the Raiders.
In their other match of the night the Hornets fell to Royalton-Upsala by a score of 54-18. Frazee's wins came by a decision from Josh Mellema at 138 lbs. a decision by Jake Nagel at 152 lbs. a Jack Graham pin at 170 lbs. and a Kropuenske pin at 220 lbs.
Frazee 41 Bertha-Hewitt- Verndale -Parkers Prairie 36
106: Justin Olson (BHVP) over Cash Osterman (FRAZ) (Fall 2:46)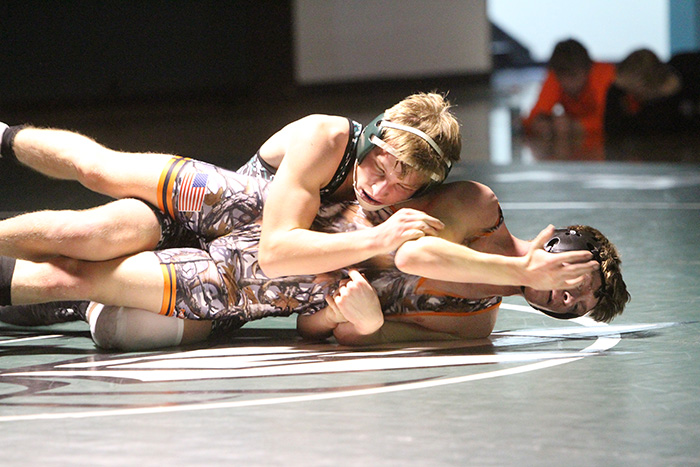 113: Hudson Truax (BHVP) over (FRAZ) (For.)
120: Preston Captain (BHVP) over (FRAZ) (For.)
126: Tristan Hubbling (BHVP) over (FRAZ) (For.)
132: David Revering (BHVP) over Brady Borah (FRAZ) (Fall 4:45)
138: Deagen Captain (BHVP) over Josh Mellema (FRAZ) (Dec 4-2)
145: Reese Thompson (BHVP) over Tyler Moe (FRAZ) (Dec 9-4)
152: Jake Nagel (FRAZ) over Blake Sumstad (BHVP) (TF 15-0 0:00)
160: Max Rue (FRAZ) over (BHVP) (For.)
170: Jack Graham (FRAZ) over Justin Koehn (BHVP) (Fall 0:39)
182: Daniel Graham (FRAZ) over (BHVP) (For.)
195: Erick Rodelo (FRAZ) over (BHVP) (For.)
220: Byron Kropuenske (FRAZ) over Braden Shamp (BHVP) (Fall 1:19)
285: Xander Kohler (FRAZ) over Hunter Strom (BHVP) (Fall 0:29)
Royalton-Upsala 54 Frazee 18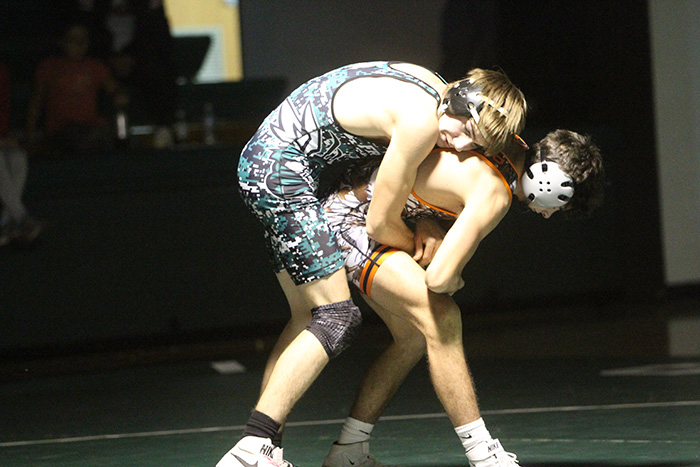 106 Tucker Simmons (ROY) defeated Cash Osterman (Frazee) (Fall 1:18)
113 Parker Dietman (ROY) over (Frazee)  (For.)
120 Lane Olson (ROY) over (Frazee) (For.)
126 Alex Diederich (ROY) over (Frazee)  (For.)
132 Bryce Binek (ROY) defeated Brady Borah (Frazee) (Decision 5-0)
138 Josh Mellema (Frazee) defeated Brock Costanzo (ROY) (Decision 3-0)
145 Will Gorecki (ROY) defeated Tyler Moe (Frazee) (Decision 5-4)
152 Jake Nagel (Frazee) defeated Sawyer Simmons (ROY) (Decision 10-7)
160 Jacob Leibold (ROY) defeated Max Rue (Frazee) (Fall 4:38)
170 Jack Graham (Frazee) defeated Hunter Novitzki (ROY) (Fall 6:41)
182 Gabe Gorecki (ROY) defeated Daniel Graham (Frazee) (Fall 3:10)
195 Kaden Holm (ROY) defeated Erick Rodelo (Frazee) (Fall 1:23)
220 Byron Kropuenske (Frazee) defeated Bryce Holm (ROY) (Fall 1:40)
285 Jeramy Mug (ROY) defeated Xander Kohler (Frazee) (Fall 0:34)