Gift donations serve kids in need in the area
News | Published on December 23, 2021 at 11:26am EST | Author: Chad Koenen
0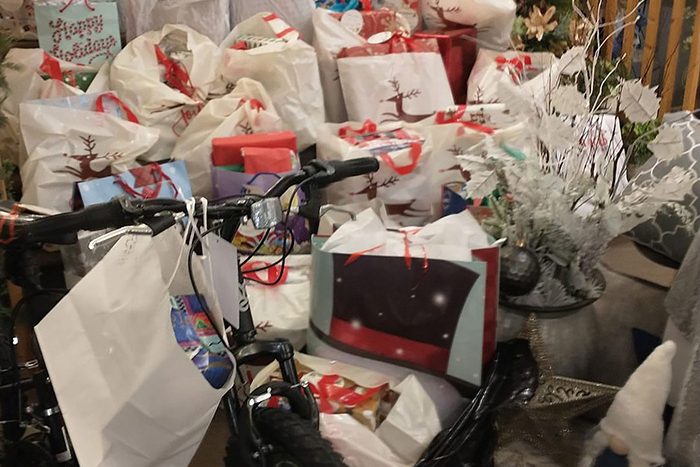 By Barbie Porter
Editor
The Vergas Community Club teamed up with the Frazee-Vergas School District this year to ensure students in need of holiday cheer are on the receiving end of the community's generosity and giving hearts.
Before the city hosted its annual Small Town Christmas celebration a giving tree was brought to town. On the tree were ornaments with a child's age and wish list items.
Community club member Natalie Fischer, who also owns Natalie's Serendipity, said the first 20 ornaments were plucked from the tree in a few days. The school liaison was invited to bring more ornaments, and soon the tree was filled once more.
"We had a total of 42 ornaments," Fischer said. "The second round came, I believe there were 22, and they were gone in a few days."
Fischer said those who picked an ornament delivered the presents to her Main Street store before Friday, Dec. 17, as that was the day the wrapped packages were delivered.
Fischer said she enjoyed seeing people shop at locally-owned stores to fill the items on the wish list.
"This is really what Christmas is all about," Fischer said. "We want to thank everyone for their generosity and giving hearts."