Vergas Council approves sale of West Lake Street property
News | Published on December 23, 2021 at 11:38am EST | Author: Chad Koenen
0
Josh Hanson named highest bidder for 16-acre property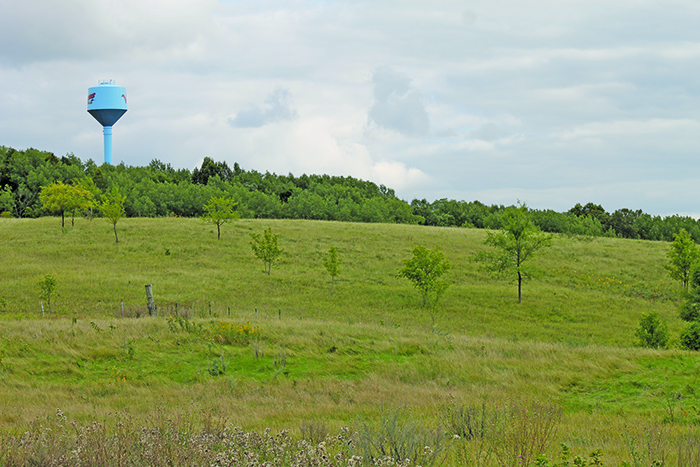 By Barbie Porter
Editor
The Vergas City Council approved selling its 16-acre parcel on West Lake Street to Josh Hanson for $40,000.
The city took ownership of the land through tax-forfeiture after the owner died. The city was given the opportunity to purchase the property, which has about 10 usable acres, in September of 2016. The city purchased the property for about $33,300. Since the city purchased it, the area has been used for storage.
The Vergas Economic Development Authority and Vergas City Council discussed selling the property after interest was shown from developers. The city decided to place the parcel up for auction with the option to decline any bid.
Hanson, who owns Spanky's Stone Hearth on Rose Lake, purchased a 37-acre property abutting 310 West Lake Street with intent of developing the area into a residential area with large lots and views of Lawrence Lake.
Vergas City Clerk Julie Lammers said Hanson was the sole bidder of the property auction. His bid was reportedly for $40,000.
Councilman Bruce Albright requested the council contemplate the sale before approving it, noting the city does use the building on the property as a shop and the land for storage. It was noted the building is in the center of the property, therefore keeping an acre with the shop area wouldn't be an option.
Albright said the current city shop is located on a hilly area of town which limits potential for additions. He noted the city seems to run short when it comes to property, as he saw with the pickleball court, handicapped parking and downtown parking concerns. Now they have land and he questioned if selling it was the best decision.
Albright added there were items at the West Lake Street property, when the city purchased it, that have yet to be scrapped. He questioned if the city would be required to remove those items when the bid stated the property was being sold, "as is." Lammers noted the city can opt to leave the junk, just as the buyer can still decline the purchase.
Councilman Logan Dahlgren agreed the city could use more property, but believed there would be better land locations to fill the city's needs. He noted the West Lake Street parcel is located in an area that is zoned residential. Dahlgren also pointed out the city has prioritized growing its tax base, which means increasing residential development opportunities.
Vergas City Utilities Superintendent Mike DuFrane noted the city's profit on the land sale is minimal, and asked if they couldn't get more if the property was put up for bid at another time. He also noted the loss of space would be a burden.
Discussion of having additional work space at the county garage, which is slated to be transferred to the city in the future, was had. The council agreed the West Lake Street property is best suited for residential development and approved the sale unanimously.