Students helping students
News | Published on January 5, 2022 at 2:43pm EST | Author: Chad Koenen
0
Students paired in mentorship program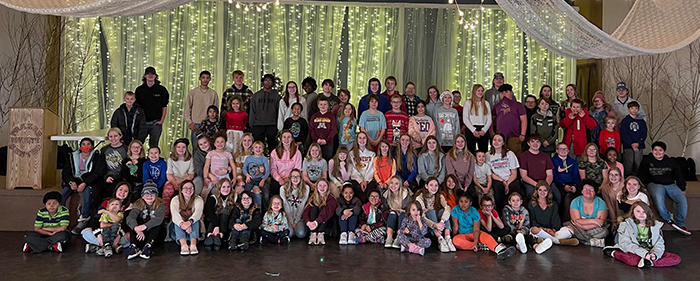 By Barbie Porter
Editor
When word got out the Match program was returning there was a buzz at the school.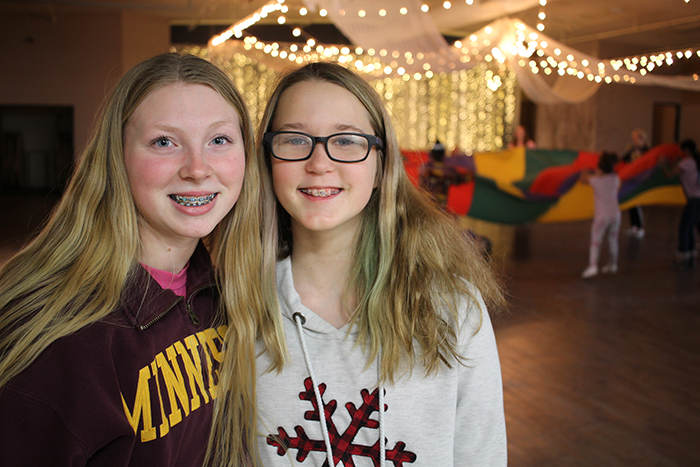 The program pairs a Frazee-Vergas student from the elementary with one from the high school. While they agree to get together once a week, many have went beyond what is required.
High school students were asked to participate, such as Brea Paurus. She received an email from teacher Sara Jacobson, but had already noticed fliers around the school.
"I thought it looked fun and wanted to help," she said. "It's my first time doing something like this. I was told I could be matched with any student age K-6."
Aubrie Aho, a sixth grader, was who Paurus was paired with. Aho said her mom heard about the Match program and thought she could benefit from joining.
"I thought it would be a fun thing to do during advisory period," she said.
The two students knew each other before the match was made, as they'd seen each other around school and town. Plus, Paurus was friends with some of Aho's cousins.
Since their initial visit, the two spent time chatting about life, working on studies and going to events, such as the recently held holiday Match party at the Frazee Event Center. Something unexpected came from being part of the program, as well.
"I learned it is OK to ask for help."

Aubrie Aho referencing her Match partner, Brea Paurus
"And knowing I can help is amazing," Paurus said. "I enjoy being that someone that my match can trust to share things with."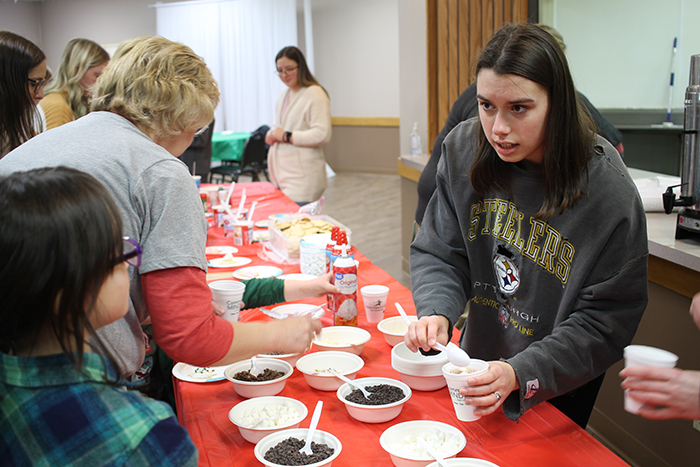 Jayden Keeping and Kiley Karger are also high school mentors who joined Match. The son of Erica Keeping said he learned about Match from his Ag teacher, Trescha Mitchell.
"They said they had a perfect match for me," the senior said. "They were right. It's like I have another younger brother."
Keeping said he spends his time helping his Match friend with homework, playing games, watching movies and offering support.
"Sometimes we get together twice a week," Keeping said. "My favorite thing about Match so far has been seeing him succeed. Seeing someone advance in school and improve on their test scores drastically is great."
Karger was introduced to Match through her chemistry teacher, Tavia Bachmann.
"She thought I'd be interested in the experience," Karger recalled. "She was right, I wanted to try it."
The daughter of Terry and Julie Karger said spending time with elementary students has given her a new perspective of the world through young eyes.
"At first I wasn't sure if I was connecting," she said. "But after we talked about our favorite things, we just kept talking and talking."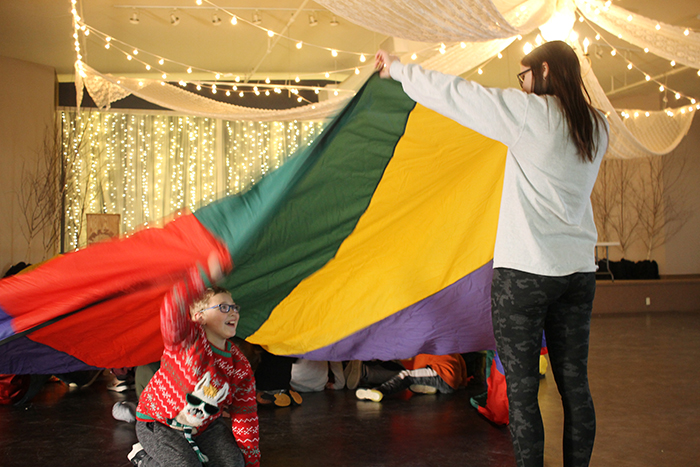 Through those conversations, Karger unexpectedly learned life stories, and sharing those moments that build who one becomes takes trust. She found a great deal of pride in having a young Hornet trust her.
Match revived by former members
After remembering the impact of being an upperclassman at Frazee High School who was mentoring an elementary student, Heather Perrine began talking about a program called Match.
"It is years later and it still impacts me," she said. "I saw my matches grow and get through tough times."
Jacobson recalled the Match program fondly as well. Only she was the younger student matched with a high school student.
"Sara (Jacobson) and I talked about Match last year, but we felt with COVID that wasn't the right time," Perrine said. "Now, we see because of COVID some are struggling. We thought, if we can do something to help their mental health, through homework help or building relationships, we should."
The two decided there was an opportunity to revive something that was lost along the way and presented the idea to the school board. After receiving full board support to revive Match, the two informed the staff and students about the opportunity.
"We didn't know what to expect, but we have heard great feedback on both ends, and we've received a lot of support," Perrine said.