Wannigan Park asks EDA for donation
News | Published on January 5, 2022 at 3:19pm EST | Author: Chad Koenen
0
Appraisal cost comes in at $7,200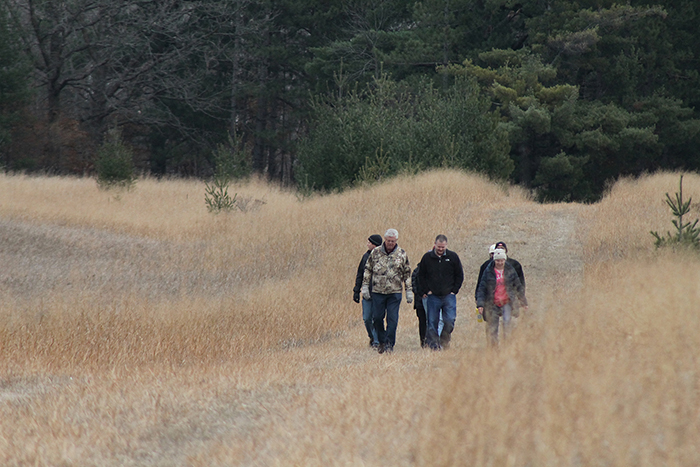 By Barbie Porter
Editor
Members of the Wannigan Park Board asked the Frazee Economic Development Authority for a $2,500 donation to have a land appraisal done.
During the monthly meeting on Tuesday, Dec. 28, EDA member Hank Ludtke stated Becker County already agreed to donate $2,500 toward the appraisal, which has been estimated to cost $7,200.
The park proposal includes a recreational playground for those that enjoy biking (or walking) on paths, hiking, canoeing down the Otter Tail River as well as 49-RV camping pads to start. There would be room to grow recreational opportunities on the 170-acre parcel, but Wannigan Park Board Member Denise Anderson explained their goal is to start small and grow.
Once donations for the appraisal are made, then the board will know how much they have to raise to pay for the work. After the appraisal is complete, the master plan for the park would be submitted to the Minnesota Parks and Trails Commission.
The commission gave the project a high ranking, which indicates potential for receiving money to purchase the property. However, the state agency will not back more than the appraisal value. Therefore, if the land sale exceeded that amount, the Wannigan Park Board would have a defined fundraising goal for gap funding.
In addition to the appraisal, Anderson said the board is working to create a non-profit and get bylaws together, as well as communicating with the property owner, Greg Ness. Other representatives from various agencies were also working with the group.
Anderson noted the park committee intends to hire maintenance workers and have a feasibility plan in place to ensure the amenity doesn't become a burden to the city. Instead, the Wannigan Park Board sees the park as a way to increase tourism in Frazee.
Ludtke and other EDA members, Heath Peterson and Ashley Rennollet, who are involved with the park planning and were required to abstained from voting on whether or not to give the funds for the appraisal. Without a quorum, the solution was to hand the decision over to the city council. It was noted if the council approved, the funds for the donation would come from the EDA, not the city's general fund. The next Frazee City Council meeting is set for Jan. 12 at 6 p.m. at the Frazee Fire Hall.