Frazee Fitness Center moves in equipment
News | Published on January 12, 2022 at 3:20pm EST | Author: Chad Koenen
0
Johnson hopes to open new Frazee Fitness Center in April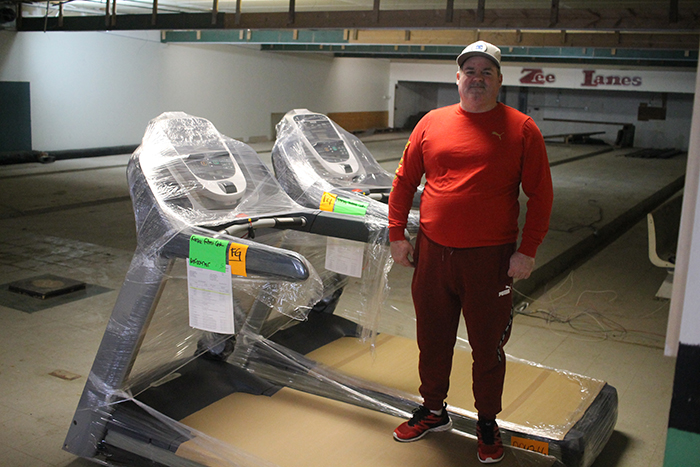 By Barbie Porter
Editor
Gym equipment is being moved in to the downtown Frazee building best know for its years spent as a bowling alley. Soon, it may be better known as Frazee Fitness Center.
Commercial grade treadmills, stair steppers, exercise bikes, elliptical machines, row machines, weights and more are already secured as the interior of the building is being renovated. Planning for exercise classes are also being considered.
Frazee resident Todd Johnson is renting a section of the large building on West Main Avenue from Tim Conklin.
"I thought of having a gym in town years ago, but couldn't find a good location," he said.
When Conklin bought the bowling alley, Johnson brought the idea to him. After discussing a second possible location the two business men agreed the downtown lot was prime for a workout facility.
Johnson said once the gym is ready to open, memberships will be sold with options of one month, three months, six months and yearly passes.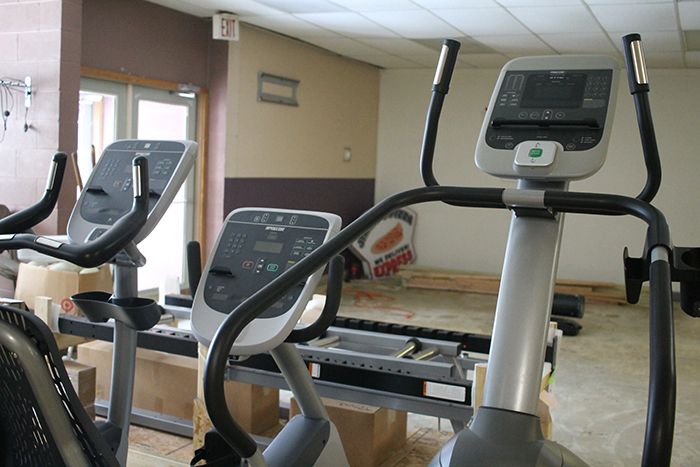 "We will offer memberships for students, single, couple and families," Johnson said, noting the cost of a monthly student membership is as low as $25, whereas a family for one month would be $46. "We'll also be giving 10 percent off for those 65 and older and to those who served in the military."
Johnson is also considering offering day passes to accommodate out-of-town visitors who don't want to skip their daily workout routine.
Access to members will be allowed through a key-fob system to allow access at all times.
Johnson is looking into working with companies that allow insurance reimbursements, too.
"My goal is to grow and expand," Johnson said. "I hope there is support from people in and around town."
Johnson said his goal is to have the business up and running by April.