Hornets edge Flyers for second straight win
Sports | Published on January 12, 2022 at 2:58pm EST | Author: Chad Koenen
0
Basketball team to host DGF on Friday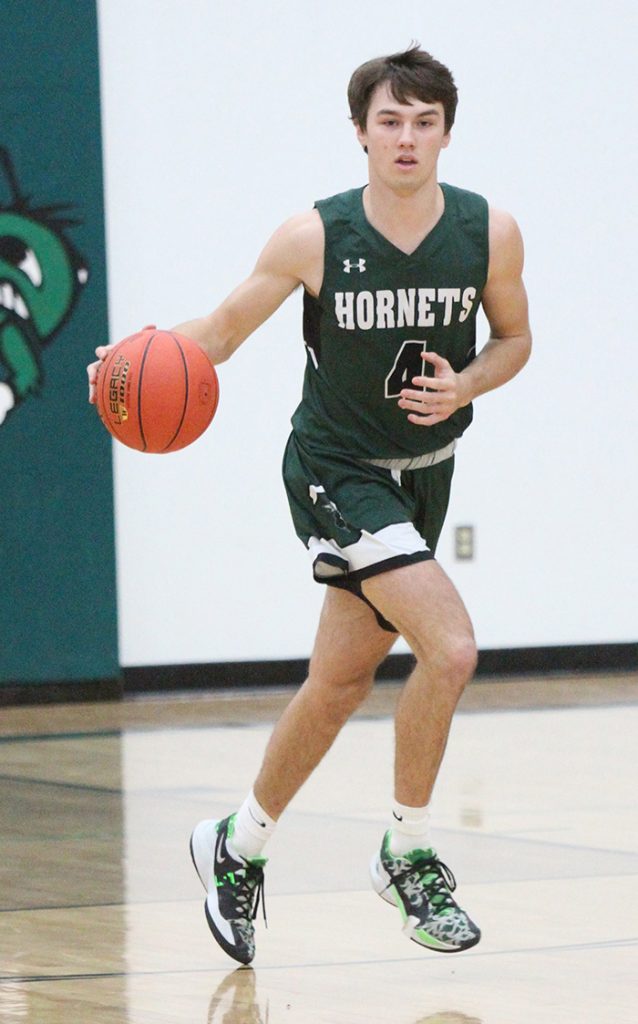 By Chad Koenen
Publisher
Frazee won its second straight game and reached the win column for the first time in 2022 on Friday night.
With the stands full due to the annual Hoops for Heart fundraiser, the Hornets came away with a commanding 74-44 win over Bagley as part of a boys-girls doubleheader.
After a back-and-forth game early in the first half, the Hornets took advantage of a late first half run to take a 43-27 lead at halftime. They continued to pour it on in the second half as a tough defensive game plan limited the Flyers to just 16 points in the second half as Frazee came away with a 74-44 non-conference win.
The Hornets shot 42 percent from the field and limited the Flyers to just 24.2 percent shooting. The Hornets also nailed nine 3-pointers to help them come away with the win.
Frazee also dominated the boards as they held a 58-33 advantage in rebounding and held a 14-0 advantage in second chance points.
George Flynn led the way offensively with 18 points and 8 rebounds, while Kale Ovsak scored 14 points on just 6-9 shooting. Asher Blaine also reached double figures as he scored 10 points to go along with 5 rebounds and 5 assists.
Mark Jaroszewski and Dylan Selly narrowly missed on joining them in double figures as they scored 9 points apiece, while Adam Vigen scored 8 points and Skyler Lehman rounded out the scoring with 6 points.
The win improves the Hornets to 2-7 on the season as they will look to continue their winning ways on Thursday night when they travel to Breckenridge for a Heart O' Lakes Conference game, before hosting Dilworth-Glyndon-Felton on Friday night in another conference match up.
Next week the Hornets will travel to Park Rapids Area on Monday night in non-conference action.