Hornets fall to Pelican Rapids 60-50 in HOL action
Sports | Published on January 25, 2022 at 3:31pm EST | Author: Chad Koenen
0
Frazee to host a pair of HOL games this week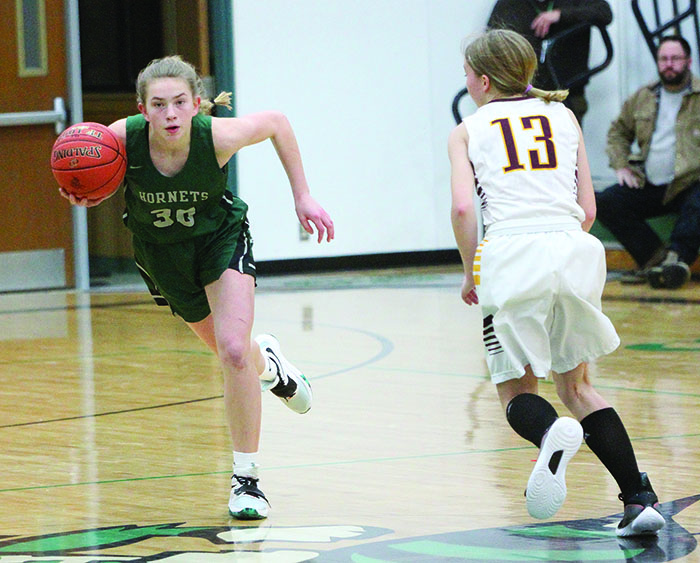 By Chad Koenen
Publisher
Frazee fell to 3-11 overall and 0-7 in the Heart O' Lakes Conference with a pair of losses last week.
The Hornets opened the week with a 50-18 loss to a surging Battle Lake team, before falling to Pelican Rapids by a score of 60-50 in HOL action.
This week the Hornets will get a bit of home cooking as they will host Perham on Tuesday night and Hawley on Thursday.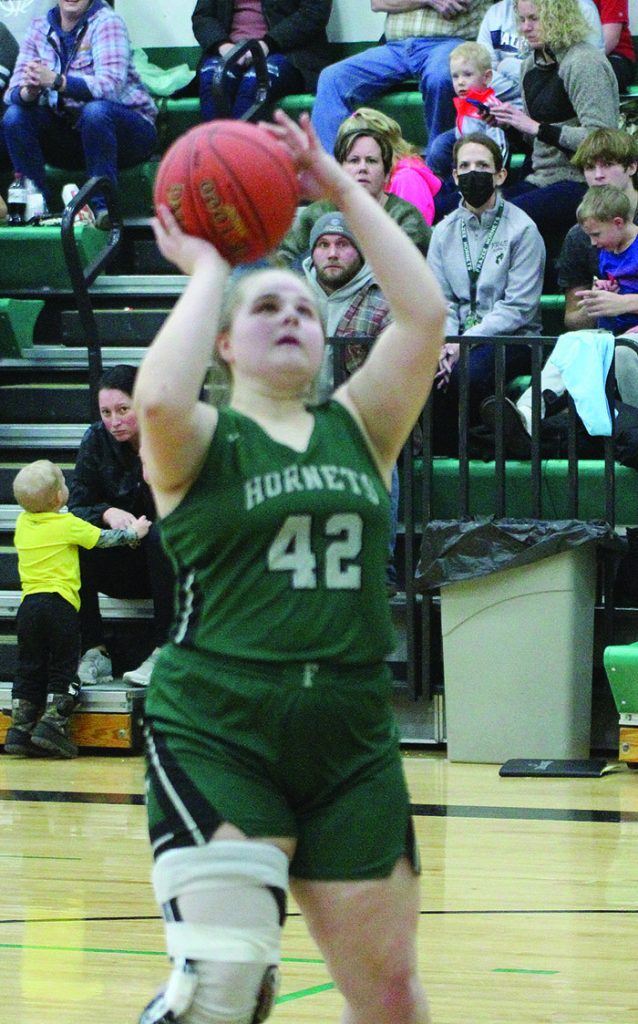 Jan. 10
Frazee erupted for 40 points in the first half alone as the Hornets cruised to a 66-32 win over Ashby in non-conference action on Jan. 10. The Hornets led by a score of 40-16 at halftime.
The Hornets shot 36.4 percent from the field, while hitting seven 3-pointers and going 11-14 from the free throw line. The Hornets were able to keep an up-tempo pace throughout the game as they had an 18-4 advantage in transition points and outscored the Arrows by a 27-9 margin in points off of turnovers. As a team, Frazee had 19 assists, 17 steals and forced 35 turnovers in the win.
A total of 12 players reached the scoring column as many of the reserves received some extra playing time.
Kiley Karger and Jayden Sonnenberg led the way offensively with 10 points apiece, while Riyan Eckert and Kaidence Mayfield each scored 8 points. Kate Vigen chipped in with 7 points, while Olivia Petron and Malena Mahoney each scored 5, Brynn Larson scored 4 points and Autumn Hiemenz, Lillian Adams and Harley Kropuenske rounded out the scoring with 2 points apiece.
Jan. 14
After a first half where the Hornets struggled to get their shots to fall, Frazee came just two possessions shy of upending the Wadena-Deer Creek Wolverines in non-conference action on Jan. 14. The Hornets trailed 26-9 at halftime, but were able to outscore the Wolverines by a 24-11 margin in the second half, before falling by a score of 37-33
Throughout the game the Hornets did their part to make the most of each possession as they had just 5 turnovers, compared to 12 for Wadena-Deer Creek. That led to a commanding 11-0 advantage in points off of turnovers. The Hornets also did a good job of sharing the ball as the tam came away with 11 assists on just 14 made shots.
Though the Hornets played well in the second half, a big difference came from the free throw line as the Wolverines went 9-14 from the free throw line. Meanwhile, the Hornets were just 1-4.
Jayden Sonnenberg led a balanced scoring attack for the Hornets as she scored 7 points, while Brynn Larson scored 6 points. Annika Reierson scored 5 points, while Riyan Eckert scored 4, Kate Vigen and Madison Olson each scored 3 and Kaidence Mayfield rounded out the scoring with 2 points.