Otter Tail County drug court approved by judicial council
News | Published on February 10, 2022 at 12:05pm EST | Author: Chad Koenen
0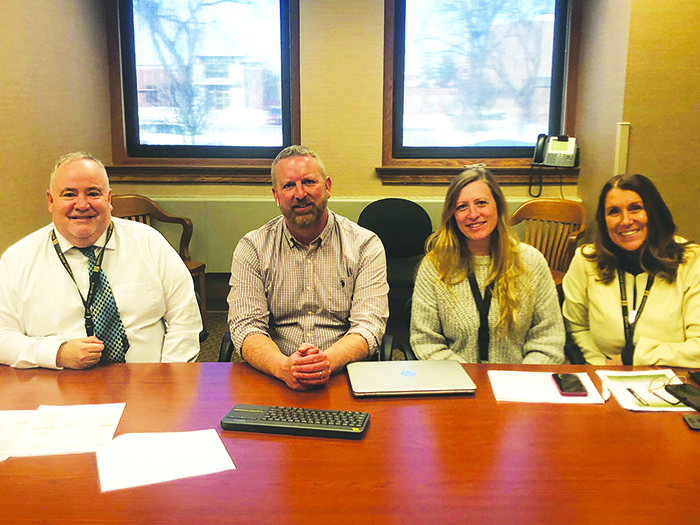 The Minnesota Judicial Council in January approved a new adult drug court program in Otter Tail County. According to the Minnesota Judicial Branch, "The Otter Tail County Adult Drug Court will target adult offenders in Otter Tail County who are charged with felony drug crimes and determined to have a substance use disorder." Tria Mann will serve as the drug court coordinator and the Honorable Kevin Miller will preside over the program. Otter Tail County Adult Drug Court will be Minnesota's 70th operational treatment court.
"Throughout Minnesota, we have seen countless examples of repeat drug offenders entering drug courts, getting the assistance and treatment they need from the drug court team, and graduating the program in recovery, employed, and ready to contribute to their community," remarked Miller. "We are proud to now be able to offer this court in Otter Tail County." Judge Miller has been working with the Otter Tail County DWI Court since 2018.
This will be Otter Tail County's second treatment court program. The County established its DWI Court in 2008 and since its inception has earned several awards. In 2017 the DWI Court Program won the 'Excellence in Corrections Award for Outstanding Leadership and Development in the Field of Probation' through the Minnesota Association of County Probation Officers (MACPO). The DWI Court Team also earned the 2021 'Excellence in Corrections Award' through MACPO. Mann will serve as coordinator for both programs.
Tria Mann shared her appreciation in the collaborative effort it took to earn the grant, "Receiving the grant from the Office of Justice Programs, Bureau of Justice Assistance, takes a lot of planning and working together and I am grateful for all the partners both government and private that came together to train, build and now will implement the drug court program." Mann said, "It is this kind of collaboration that can make a real difference in the life of an individual and our community."
The drug court program will have capacity for 25 participants and is expected to launch almost immediately.
Otter Tail County thanked the Minnesota Judicial Branch, 7th Judicial District Otter Tail County Court and Administration, State of Minnesota Department of Corrections, Otter Tail County Board of Commissioners, Otter Tail County Probation, County Attorney's Office, Sherriff's Office, and Human Services Department, Transformative Recovery Center, NorthStar Behavioral Health, Lake Region Healthcare MAT Services, Fergus Falls Police Department and local defense attorney Jeff Skonseng, for all the work they have put into bringing the drug court to Otter Tail County.
The Otter Tail County Adult Drug Court Program is a 15-month program with five phases. The length of time a participant spends in the program depends on individual progress. Each phase consists of specified treatment objectives, therapeutic and rehabilitative activities, and specific requirements for advancement into the next phase. For more information, please contact the Probation Department at (218)998-8500.