Park enhancements discussed in Vergas
News | Published on February 15, 2022 at 5:37pm EST | Author: Chad Koenen
0
North Dakota State University students pitch ideas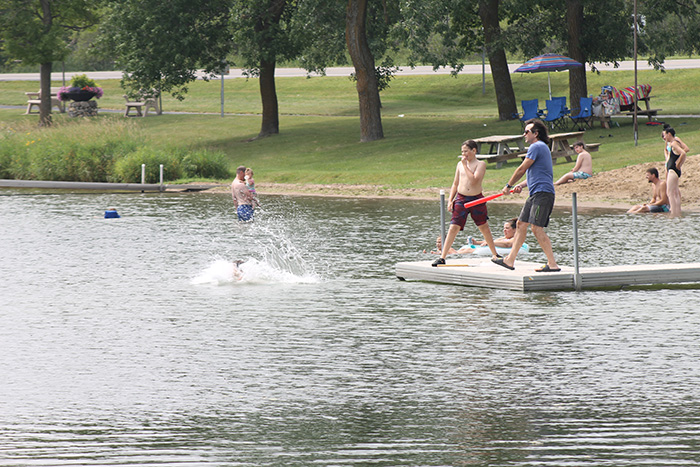 By Barbie Porter
Editor
North Dakota State University students are creating plans that redesign the much-used Long Lake Park and public beach in Vergas.
The park, located along Otter Tail County Highway 4, offers residents and visitors a large beach area with a swimming area, fishing pier and boat dock. There are also picnic shelters, playground equipment and the iconic loon statute, which is the world's largest statue of the state bird.
The Vergas City Council heard from Vergas Park Board member Carol Albright as she gave an update during the monthly council meeting on Tuesday, Feb. 8.
Albright said the students have pitched ample concepts for the park board to consider, from adding steps to the lake from the parking lot area, to creating a one-way traffic access from the road to the park. There were enhancements pitched such as an amphitheater, pavilion with a deck, spy glass area to view the nearby eagle's nest, sculptures, a floating island and more.
"It is an exciting ride," Albright said, noting the park board was set to meet later in the week to narrow down the options presented.
It was noted another class at NDSU was reviewing legalities of the options being pitched. For example, there may be restrictions, or requirements, the city would need to be aware of if it were to pursue some enhancements, such as a floating island.