Frazee defeats Ada-Borup West in non-conference action
Sports | Published on February 23, 2022 at 5:00pm EST | Author: Chad Koenen
0
Hornets improve to 6-16 overall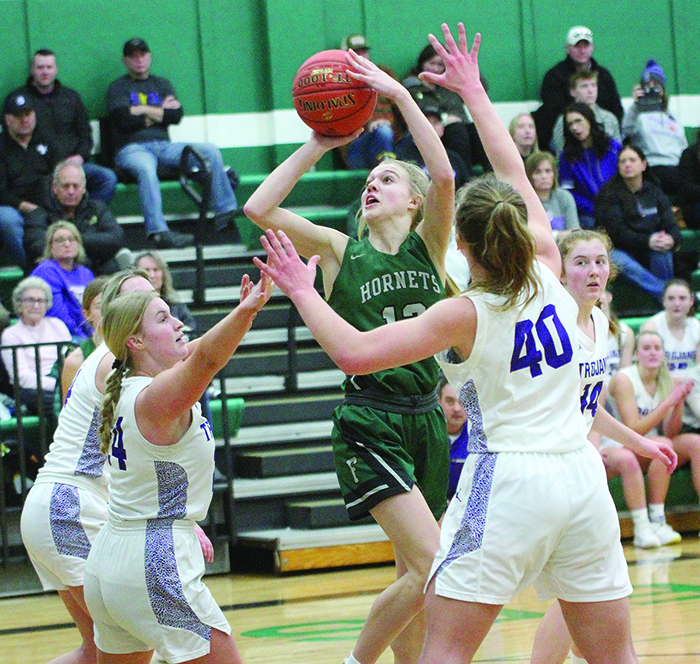 By Chad Koenen
Publisher
The Frazee Hornets picked up their second non-conference win in just over a week as the Hornets defeated perennial power Ada-Borup West by a score of 52-44 last week. The game came just eight days after they defeated Verndale by a score of 61-37.
The Hornets are 6-16 on the season and will wrap up their regular season this week with three games on their schedule.
Frazee will host Menahga on Tuesday night in non-conference action, before traveling to Breckenridge on Thursday for a Heart O' Lakes Conference game against the Cowgirls. On Friday, the Hornets will wrap up their regular season with a non-conference game against East Grand Forks.
The Hornets will open the sub section tournament next week.
Feb. 10
Frazee picked up a commanding 68-27 non-conference win over Verndale on Feb. 10. The Hornets shot over 48 percent from the floor and held a commanding lead at halftime.
The Hornets were able to dominate the Pirates down low as the Hornets led the Pirates in points off of turnovers, second chance points, points in the paint and rebounds.
Nine Hornets reached the scoring column on Feb. 10 with Kate Vigen leading the way with 13 points. Jayden Sonnenberg scored 12 points, while Annika Reierson finished with 9 points. Madison Olson scored 6 points, Riyan Eckert and Kaidence Mayfield each scored 4 points, Malena Mahoney and Kiley Karger each scored 2 points and Autumn Hiemenz rounded out the scoring with 1 point.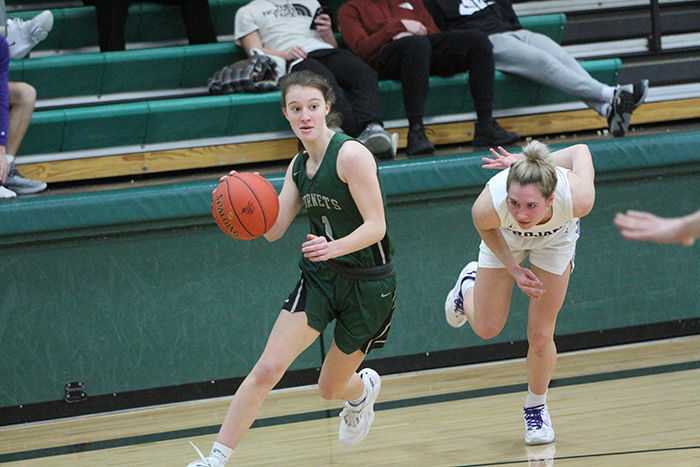 Feb. 12
Barnesville shot over 52 percent from the field as the Trojans handed the Frazee Hornets a 61-37 loss on Feb. 12. While the Hornets shot just under 24 percent from the field, they were able to stay in the game by pulling down 23 offensive rebounds and held a 36-33 advantage in rebounding. They also forced 21 Trojan turnovers, but in the end Frazee couldn't erase a 30-18 halftime deficit to fall to Barnesville.
Jayden Sonnenberg led the way offensively as she scored 11 points, while Annika Reierson finished with 7 points of her own. Hailey Selly chipped in with 6 points, while Madison Olson scored 5 points, Riyan Eckert scored 4, Brynn Larson scored 3 and Kaidence Mayfield rounded out the scoring with 1 point.