School board moves forward with improvments
News | Published on February 23, 2022 at 5:31pm EST | Author: Chad Koenen
0
Outdoor project work awarded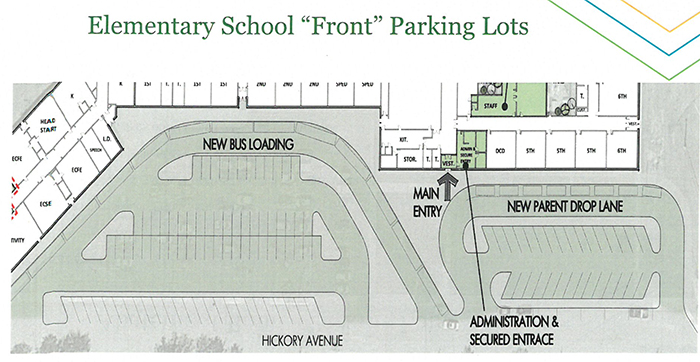 By Barbie Porter
Editor
The Frazee-Vergas School District will begin work on a new football field and track complex, as well as adding parking spaces at both schools.
The Frazee-Vergas School Board initially declined bids for the outdoor projects at their last meeting, as there were not enough bids submitted for a competitive edge. The district rebid the projects and the board was pleased with the results.
During the monthly meeting on Monday, Feb. 14, the school board approved the remainder of the project.
In an email, Business Manager Chrissy Clapsaddle explained, "The district issued $5.73 million in bonds last fall and the board approved the issuance of $1.79 million in Certificates of Participation (a financing tool used for lease purchasing financing) on Monday night.
The school board approved projects including a STREAM hands-on learning room at the elementary, as well as improving air quality and fire safety at the high school in January.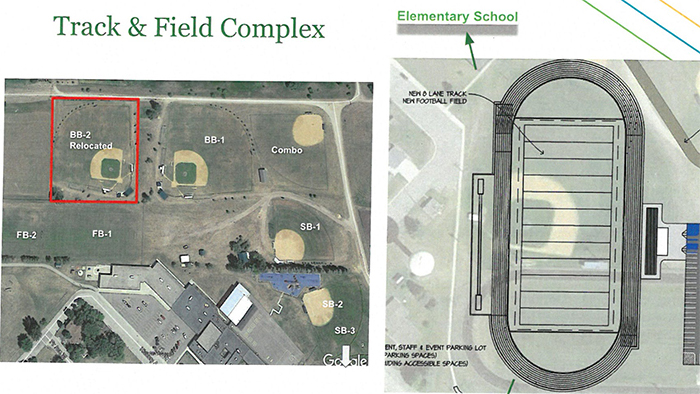 In January, the school board awarded the elementary learning center project to Haataja Contracting, Inc. with a low bid of $31,350; the air quality improvement also went to Haataja Contracting, Inc. for $1.73 million. The same company was also hired for general construction at the cost of $540,000. Summit Fire Protection was hired for $74,816 for fire protection items, Climate Makers was hired for mechanical work for $948,000 and Bergstrom Electric was hired for $166,350 for electrical work.
At a recent February meeting, the board approved work for the track and field complex as well as the parking lots. The work was awarded as follows:
• Earthwork to Hough for a total of $1.6 million.
• Paving for parking lots to Howard's Driveway Pavings for a total of $735,499.
• Concrete work to Ultra Concrete for $945,300.
• General to Haataja Contracting for $201,000.
• Mechanical to Esser Plumbing and Heating, $75,000.
• Electrical to Frazee Electric for $271,972.
The board was informed the project work does not include the loss of a baseball field, which will become part of the area where the track and football field will be located. They were informed if the rest of the project did not use the contingency funds, the relocation of the baseball field may still be an option.
Superintedent Terry Karger said in the worst case scenerio is where the field could not be relocated at this time, then another field would be shared by the baseball and softball programs.