Hornets drop close game to Braves 72-67
Sports | Published on March 1, 2022 at 3:26pm EST | Author: Chad Koenen
0
Team to wrap up regular season on Tuesday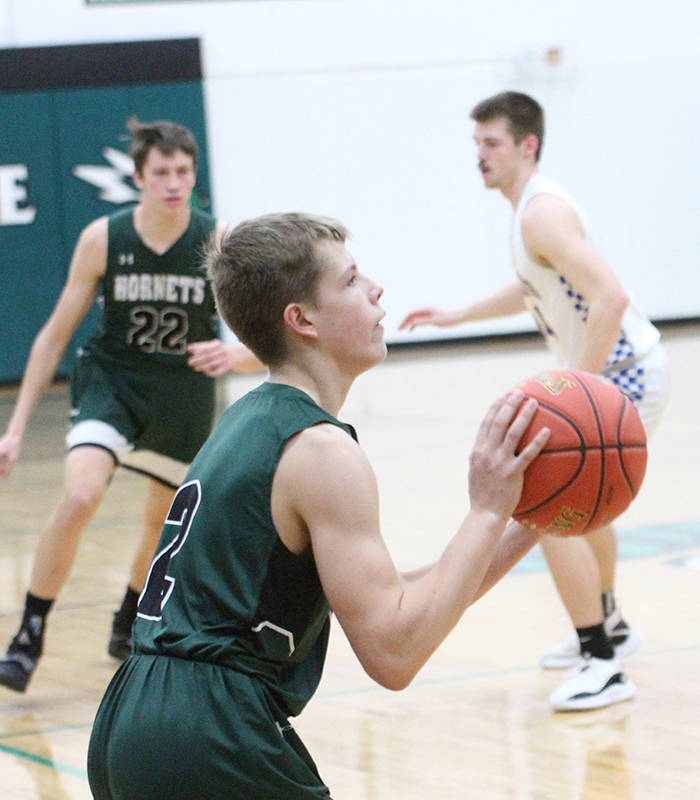 By Chad Koenen
Publisher
Inclement weather brought local sports to a standstill on Monday and Tuesday night as the Frazee Hornets were able to get in just one game last week.
The Hornets traveled to Menahga in non-conference action on Thursday night and fell by a score of 72-67. The Hornets did their part offensively and led late in the game, but ultimately a few timely shots from the Braves and some made free throws down the stretch proved to be too much to overcome.
Frazee trailed by a score of 34-27 at the half, but thanks to some hot shooting from the field, were able to take the lead in the latter half of the game. The Hornets were able to shoot 50 percent from the field, while Menahga shot just 37 percent from the floor. Unfortunately, the Braves hit 10 3-pointers and made 12 free throws which proved to be the difference.
Meanwhile, Frazee dominated the Braves down low as they outrebounded Menahga by a 41-30 margin and held a 40-26 advantage in points in the paint. Frazee just turned the ball over a few too many times as they had 24 turnovers in the game, compared to just 11 by the Braves.
Nathan Johannson had a big game for the Hornets as the senior went 10-15 from the floor to finish with a double-double of 25 points and 15 rebounds. George Flynn also reached double figures when he scored 13 points to go along with 5 rebounds, while Asher Blaine also reached double figures with 12 points.
Mark Jaroszewski scored 5 points, while Ian Cottrell scored 4 points, Adam Vigen scored 3 points, Dylan Selly and Carter Sonnenberg each scored 2 points and Kale Ovsak rounded out the scoring with 1 point.
This week the Hornets, who are 3-19 on the season, will wrap up their regular season when they travel to Wadena-Deer Creek on Tuesday night. The sub section tournament is set to begin next week.