Hornets to take on Braves in opening round of sub sections
Sports | Published on March 1, 2022 at 3:38pm EST | Author: Chad Koenen
0
Frazee wraps up regular season with 7-17 record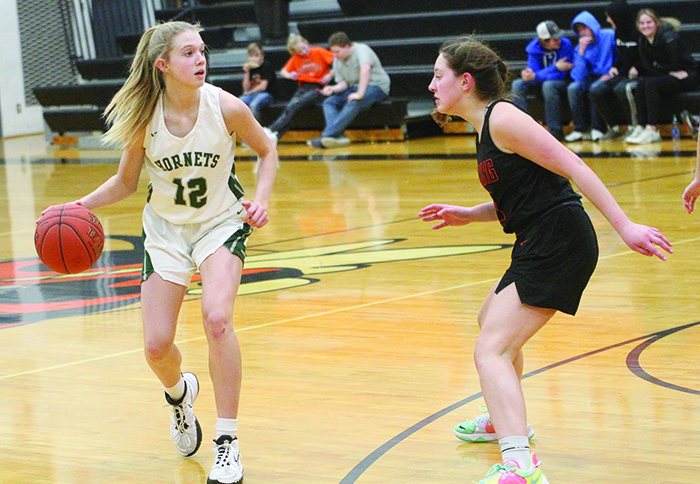 By Chad Koenen
Publisher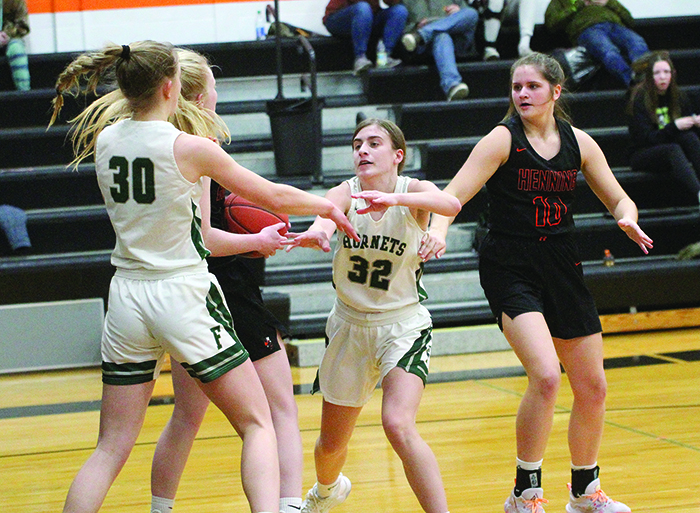 The Frazee Hornets will open its Section 8AA tournament on the road on Thursday night. The Hornets received the 15th seed in the section tournament and will travel to second seeded Menahga. The game will begin at 7 p.m.
The winner of the game will take on either seventh seeded Pelican Rapids or 10th seeded Park Rapids on Saturday at the high seed. The section championship game is set for March 11 at 7 p.m. at either Detroit Lakes or another location within the section.
Other first round match ups include top seeded Fergus Falls against 16th seeded Warroad, eighth seeded Barnesville against ninth seeded Wadena-Deer Creek, fourth seeded Hawley against 13th seeded Red Lake and fifth seeded Crookston against 12th seeded East Grand Forks.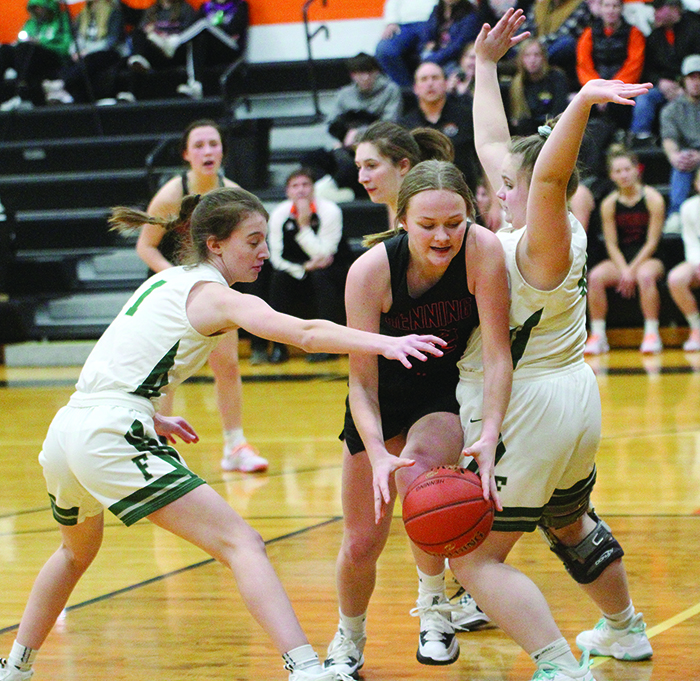 The Hornets wrapped up their regular season with a record of 7-17 overall and were 0-12 in the conference. Last week the Hornets fell to Breckenridge by a score of 60-30, while defeating East Grand Forks in their regular season finale by a score of 57-52.
Feb. 15
Frazee shot nearly 43 percent from the field and hit 19 free throws as the Hornets defeated perennial power Ada-Borup West on Feb. 15. The Hornets took a 28-18 lead at halftime, before eventually coming away with a 52-44 win over the Cougars.
As a team, the Hornets were able to dominate the Cougars in the paint as Frazee held a 34-19 advantage in rebounding, as well as a 22-16 advantage in points in the paint.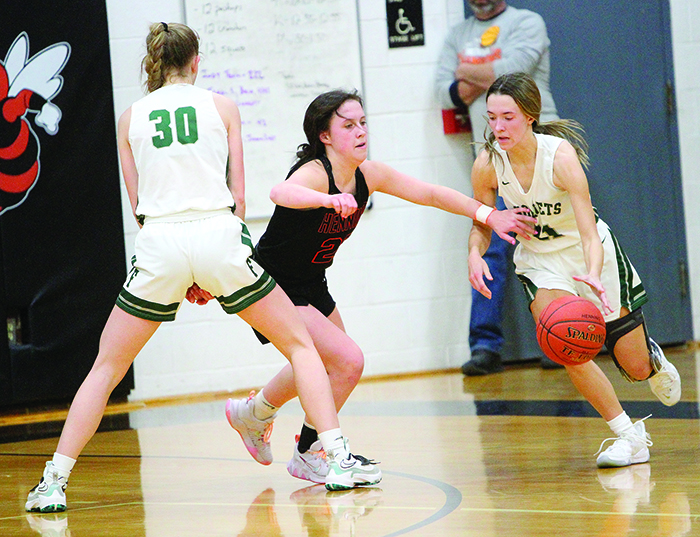 Jayden Sonnenberg led the way offensively for the Hornets as she scored 19 points off of just 6-9 shooting, while Annika Reierson just missed joining her in double figures as she scored 9 points. Hailey Selly and Riyan Eckert each scored 7 points, Kiley Karger scored 4 points, Kate Vigen and Madison Olson each scored 2 points, while Brynn Larson and Kaidence Mayfield rounded out the scoring with 1 point apiece.
Feb. 17
Just about everything the Henning Hornets threw at the basket went in early in their game against the Frazee Hornets on Feb. 17. Henning shot 56 percent front eh field and shot nearly 68 percent from inside the 3-point line. Frazee trailed by a score of 36-21 at halftime, but fought back in the second half as they matched the host Henning team point-for-point down the stretch. Frazee would eventually lost the game by a score of 65-46.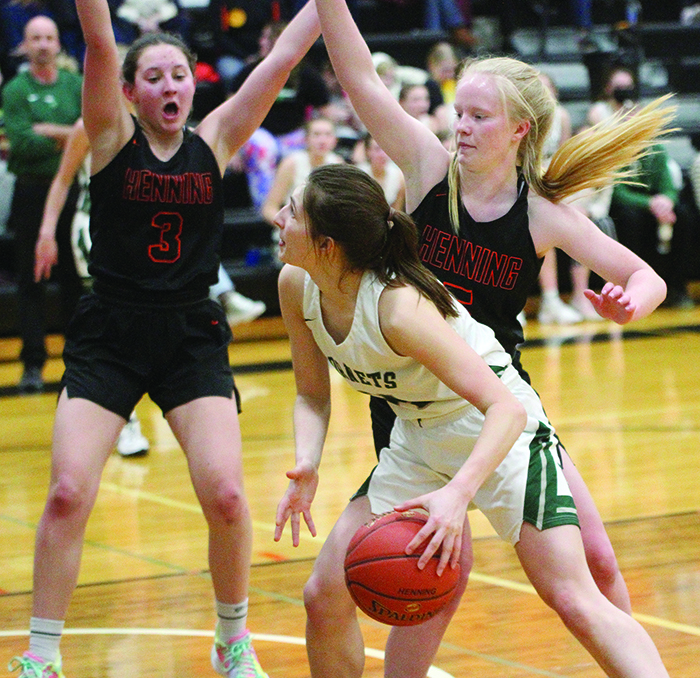 Jayden Sonnenberg once again led the charge for the Hornets as she scored 12 points, while seniors Annika Reierson and Kiley Karger each scored 9 points. Brynn Larson scored 7 points, while Kaidence Mayfield scored 4, Riyan Eckert scored 3 and Harley Kropuenske rounded out the scoring with 2 points.