New officer looks forward to meeting community
News | Published on March 1, 2022 at 4:41pm EST | Author: Chad Koenen
0
Officer brings years of experience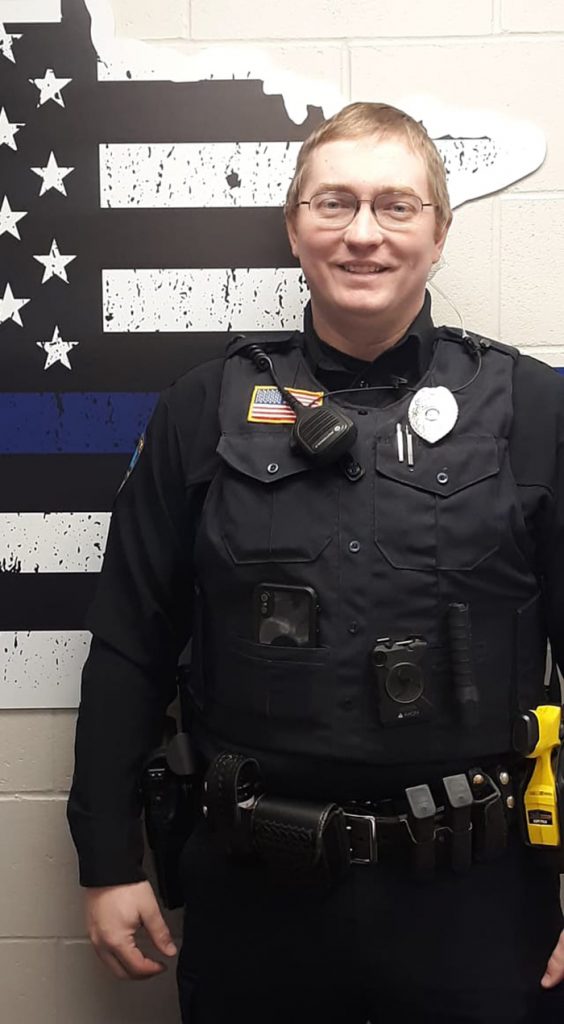 By Barbie Porter
Editor
Scott Luhman is the newest member of the Frazee Police Department.
The Moorhead native graduated from high school in 2005. He also earned an Eagle Scout rank in his teen years. That's when the seed was planted to make a career out of helping others.
"A friend was interested (in being a police officer) and I decided to follow him," Luhman said. "There was job security and it was a public service."
Luhman attended MN State in Moorhead and earned a two-year criminal justice degree. He followed that up by attending a skills class at Alexandria Technical College. The work at MN State was book work, whereas the classes in Alexandria were hands-on training.
"It was there that I met Tyler (Trieglaff, Frazee Police Chief)," Luhman said.
His first job after graduating was at the Clay County jail. He was also a security officer at Concordia College. He then moved to the oil fields in North Dakota.
"I was in Watford for eight years," he said. "It was what I expected."
He explained there are a lot of people in a small area, and at times the crime was comparable to the Fargo-Moorhead area. But, not serious crimes that are being seen in the Red River Valley, such as stabbings or shootings.
"I was busy and it was a good experience," he said.
Luhman also met his future bride in the oil fields. The two married and agreed on a future plan, which included returning to the F-M area, with a prime target being lakes country. He was offered a job as a White Earth Tribal Officer, and eventually became a Mahnomen city police officer.
"We have a lot of family around here, and enjoy the recreation the area offers," he said.
Luhman knew a bit about Frazee prior to applying for the job. He explained when people spoke of the city, the comments were positive.
"And, I knew wrestling is big in Frazee," he said. "When the summer weather comes around I hope to meet more of the city residents."
When an opportunity to chat arises, one may want to ask about his elk hunts in the Arizona mountains, or about his many hunting or fishing excursions.
Luhman may also appreciate a chat about classic rock music or fun family activities. He and his wife have four boys, with ages spanning from 8 months to 6 years.
"I'm happy to be here and it is a great place to work," he said, adding he is interested in moving closer to the area, in case someone is considering selling a house.