Sluka to enter first bodybuilding competition
News | Published on March 1, 2022 at 5:00pm EST | Author: Chad Koenen
0
Frazee native learns to balance being a mom and a bodybuilder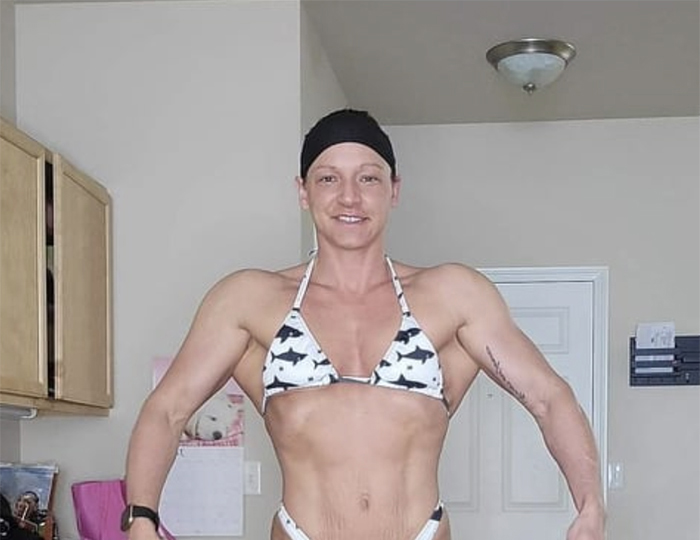 By Barbie Porter
Editor
At 36-years-old, Rebekah Sluka is taking the stage for the first time in a bodybuilding competition.
The Frazee native, whose maiden name is Derstine, will enter in the novice class in the Ironman/Ironmaiden in Bloomington, Minn. on May 7.
"I'm nervous about going on stage and messing up the pose routine," she said. "Each position has a certain pose that I am supposed to do. So, I'm trying to learn the posing steps and how to hold the poses to allow judges to examine the muscle tone."
The road to her first bodybuilding competition began after graduating from Detroit Lakes High School in 2004. Sluka got married moved to Fargo, N.D. and started a family. She explained giving birth left her with some baby fat. After looking online for exercise courses, she found one that focused on weight lifting and nutrition.
"I was in cross country, track and basketball in high school. I enjoy the running part of that, but wanted to try something new. I knew nothing about weight lifting."

Rebekah Sluka
She dove in, found a coach that fit her work ethic and goals, and began enjoying the new exercise routine. She also researched how to build muscle and learned about the sport of body building.
Bodybuilding often brings about visions of people in poses that showcase their muscles. While the sport gives the top prizes based on appearance, the competitors must put in copious amounts of time at the gym and follow a strict nutrition plan.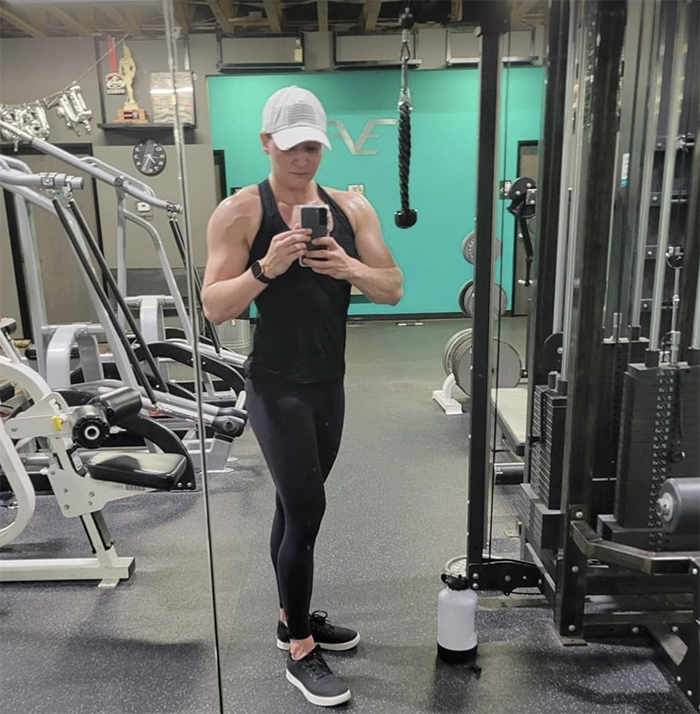 On her journey into the world of bodybuilding, Sluka divulged there were periods she stepped away from the sport, such as when she went through a divorce. But the seed of love for the competition had been planted, and eventually she returned to her goal.
"My current husband also does bodybuilding shows," she added, noting finding inspiration does come easier with his support.
The two attended competitions and Sluka recognized she wasn't ready to compete, yet. She took steps to put her in a place where she could compete and her coach took notice.
"He suggested I give it a try," she said. "To do that we would do off-season training a few years and build muscle, then go from there."
Muscle was built and a better understanding of how food eaten impacts the body was gained. At first, Sluka thought her diet would cause her to gain fat.
"There were things I was not eating before," she said. "Steak, rice, Tilapia, and so much other food. I thought oh my gosh, that is a lot that I have to eat. But, instead of gaining fat I ended up gaining muscle."
As Sluka watched her body transform, she realized her goal was not as far-fetched as she thought it was years prior. And with each muscle growth and toned shape her body took, it fed her hunger to continue down the path of a bodybuilder.
"It took time," she said. "I don't think I really started to notice muscle come into definition for a year or so. There were times I was discouraged because I was not progressing as fast as I thought I should. I would think, I'm just a mom with stretch marks. I can't get up on a stage."
That worm of negative thought broke down the foundation of her commitment, at times.
"I noticed when I went off my plan, I felt more tired and sluggish," she said. "My body feeling awful motivated me to get back into it."
This past year, her journey is nearing the stage where she is ready to compete. To prepare, she is spending a lot of time in front of the mirror making poses while recording herself for later review.
With all the time required to be a bodybuilder, Sluka said her husband and family have provided a lot of support to put her dream of competing within reach.
"I have learned how to balance life as a mom and as a bodybuilder," she said. "My kids know I have gym time and when I come home there will be kids time. Now, with the competition getting closer, I have more gym time. Luckily, my older kids are helping around the house to keep everything in balance."