Detroit Lakes couple named emerging leaders
News | Published on March 11, 2022 at 1:51pm EST | Author: Chad Koenen
0
Hobans will be honored on March 26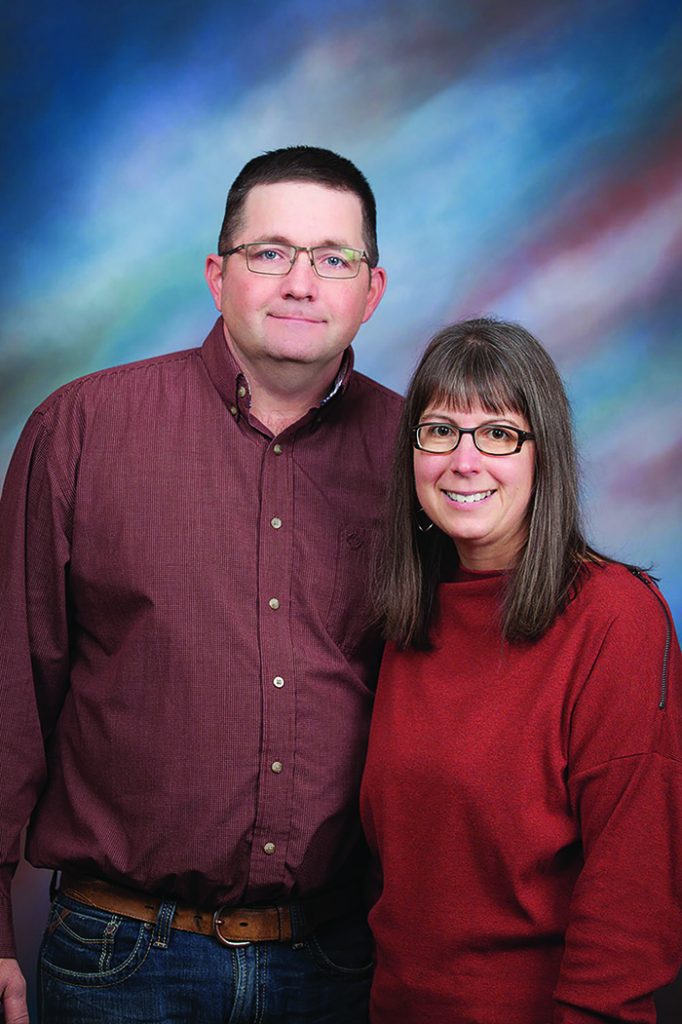 Kurt and Jennifer Hoban, Detroit Lakes are Becker County's representatives in the 2022 Red River Valley Emerging Leadership Program. They, along with individuals from 16 other counties in northwestern and west central Minnesota, are being honored on March 26 for their participation in the leadership program and for their commitment to leadership in their community.
Kurt works for Canadian Pacific Railway. He is currently the divisional manager for the signals and communication department.
Jen is employed by the Minnesota Judicial Branch and works for Becker County Court Administration in the civil probate division. Kurt and Jen raise registered Miniature Hereford cattle, which are primarily used as show cattle.
While meeting in Detroit Lakes, Thief River Falls and Mahnomen, Kurt and Jennifer have networked with leaders from across the region and gained insight on personal leadership styles, communication, rural issues, and facilitating effective meetings. The group will gather once more in Crookston to focus on setting goals for how they will lead and follow in their work and community roles, and to celebrate their completion of the program.
The theme for the Class of 2022, "Be…" has served as a reminder that it isn't what we accomplish, but rather how we will BE in our relationships and in our leadership roles. Jody Horntvedt, Extension Educator with the program highlights, "These leaders of the Class of 2022 will Be…inspiration for the future in their communities as they continue to seek out different perspectives, innovate ideas, and lift up their vision for the future."
University of Minnesota Extension coordinates the Emerging Leadership Program and provides educational content. Local partners include Northwest Minnesota Foundation, Red River Valley Development Association, and many donors from a variety of other sources across the region including ag producer groups, electric cooperatives, community businesses, financial institutions and individuals in counties throughout northwest and west central Minnesota who contribute each year.
Kurt and Jennifer will be honored for their commitment to leadership and their community during a recognition event on March 26, which will be broadcast on Facebook Live at 6:30 p.m.