Frazee City Council signs contract with Wannigan board
News | Published on March 11, 2022 at 2:38pm EST | Author: Chad Koenen
0
Non-profit models plan after DL Mountain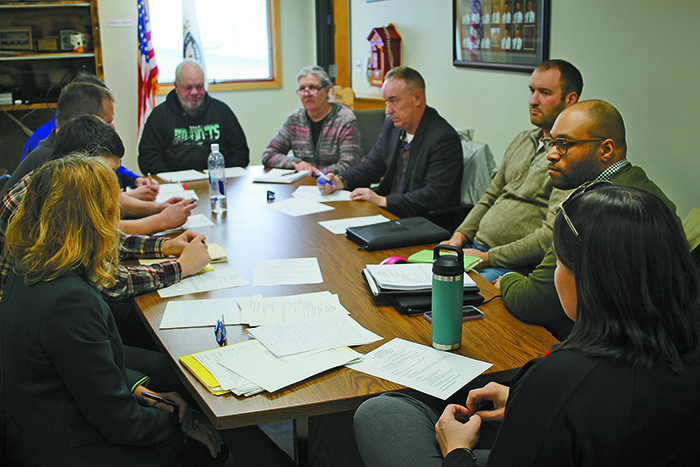 By Barbie Porter
Editor
Progress in making Wannigan Park a reality continued during the monthly Frazee City Council meeting on Monday, Feb. 28.
The city council entered into a contract with the Frazee Community Development Corporation (FCDC) hat agrees to cooperative management and program services at the park.
Park committee member Denise Anderson provided the contract to the council a few months ago for review. She reiterated the purpose of the contract was to have Wannigan Regional Park owned by the city and operations managed by the FCDC.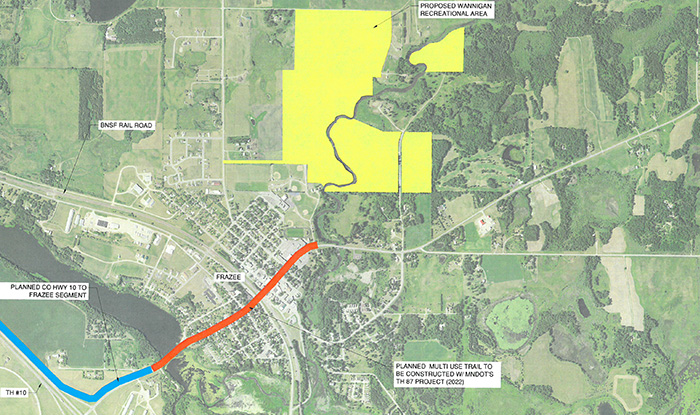 She explained the city ownership allows for liability insurance. Anderson said the FCDC will pay for the increase in coverage for the insurance.
While the city duties are simple, the FCDC would be responsible for the 172-acre park operations, development and associated costs.
"It will not happen overnight," Anderson said.
Currently, the property is owned by Greg Ness, who was drawn to the property because of the meandering Otter Tail River, rolling hills and wildlife. Ness offered to hold the land for a regional park, providing progress was being made to purchase the property. The past few years a master plan was drafted with the aid of a member of the National Park Service and more. The plan was submitted to the Greater Minnesota National Park Service in August of 2021 and received a "high" ranking. The ranking indicates the likelihood of obtaining grant funding.
The board then began working towards a non-profit status, so donations can be tax-deductible. They also created a detailed master plan and sought out a property assessment.
Councilman Mark Flemmer asked if the FCDC were to disband, what would happen to the park?
Anderson said the park would go to the city of Frazee. She added once the deed for the land is acquired it will go to the city, much like the Frazee Event Center transaction, or the Detroit Lakes Mountain.
Frazee's city attorney stated he reviewed the contract and agreed it is similar to what was done between the city of Detroit Lakes and the ski mountain.
The council unanimously approved the contract.