Frazee Elementary celebrates national reading day
News | Published on March 11, 2022 at 2:12pm EST | Author: chadkoenen
0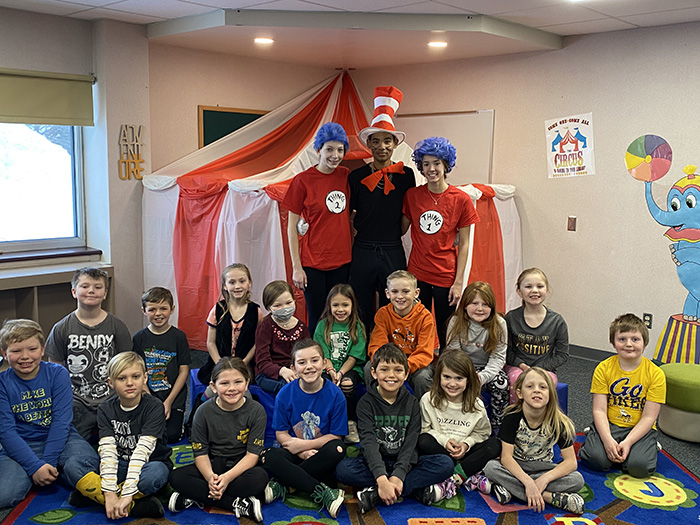 By Barbie Porter
Editor
Read Across America Day was celebrated at Frazee Elementary on Wednesday, March 2. High school students wore outfits from popular Dr. Seuss books and visited elementary classrooms.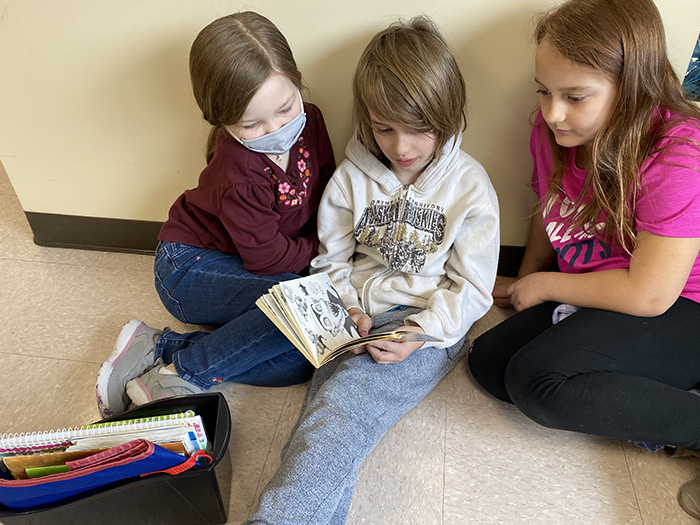 The purpose of the day is to promote reading to young learners. The national day was created more than 20 years ago, and is often associated with the famous children's book author, Dr. Seuss. The connection includes celebrating the day on the author's birthday.
In addition to diving into books and enjoying reading activities with upperclassmen, the students at Frazee Elementary were provided with entertainment from a Perham-based magician, Nick Bretz
Three high school students (Kiley Karger, Jayden Keeping and Madeline Matejka) dressed up as Thing 1 and Thing 2 and Cat in the Hat to greet students as they entered the school and snap a few pictures.
The Frazee Lion's Club, with the help of sixth grade teacher Chuck Wake, donated apples for students and staff to enjoy.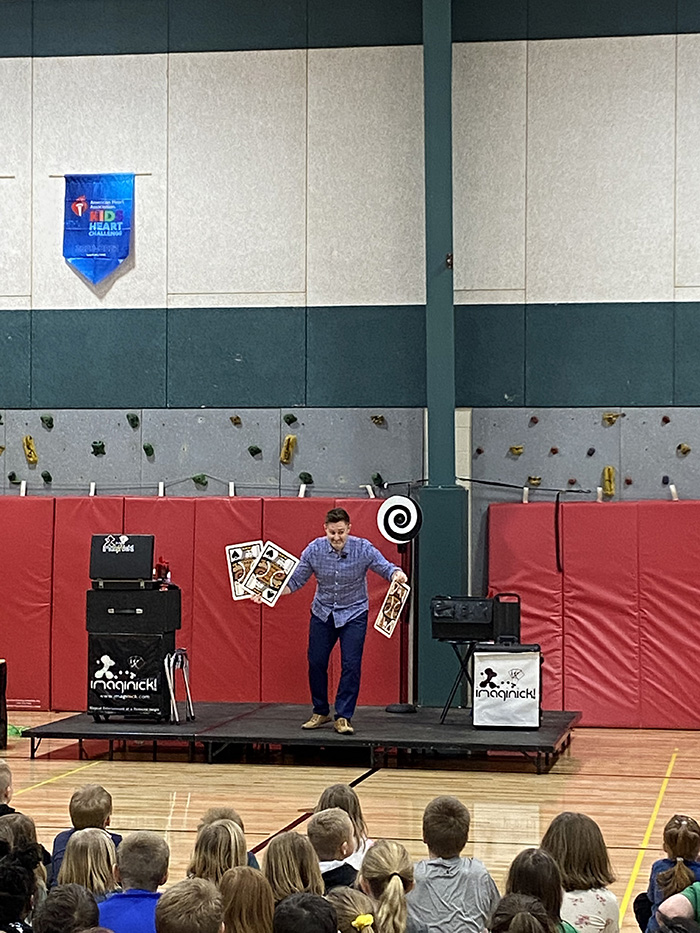 Third grade teacher Danya Dahlin helped line up a magician for the students and all teachers encouraged their students to wear shirts with words and crazy socks, along with planning to buddy read with another class.
Special guest readers: Kitti Kivi-Lex (community education coordinator), Thaddeus Helmers (school board member), Principal Travis Nagel, Nick Courneya (assistant high school principal/activities director) and Gretchen Norby (tech coordinator) read to classes K-4.
"This was organized by our special education teacher, Mrs. Jacobson," Second grade teacher Shana Schwan said. "A few of our incredible paras, Deb Berg, Lorie Adams and Amber Renolett, helped decorate our hallways."