Hopeful Hearts Project helps Frazee alum
News | Published on March 11, 2022 at 2:52pm EST | Author: Chad Koenen
0
Miscarriage takes twins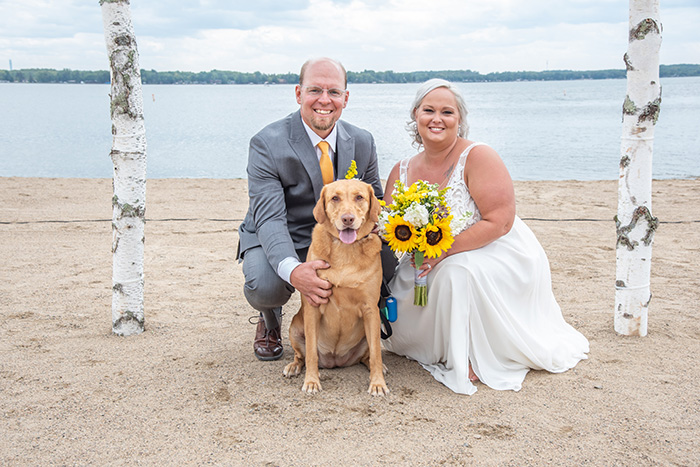 By Barbie Porter
Editor
Tracy Nelson looked forward to holding her twin babies against her chest and feeling their beating hearts sync with hers. The picturesque moment of welcoming her babies into the world was not meant to be.
On the long road of healing from a miscarriage, the daughter of Lynn and Carmen Bell arrived home to a failed delivery attempt notice from the post office.
"I hadn't recalled ordering anything, which doesn't mean much because I've forgotten things I've ordered on more than one occasion," Nelson said. 
The next day, the package was delivered. She opened it.
"It brought tears to my eyes," she said, noting the contents were from the Hopeful Hearts Project and helped her understand she was not alone in her emotions after such a loss.
The Fargo, N.D.-based organization started in 2017 with a mission to provide a community of support for parents who have endured the tremendous loss of a child. The non-profit focuses on providing hope, healing and support to grieving parents.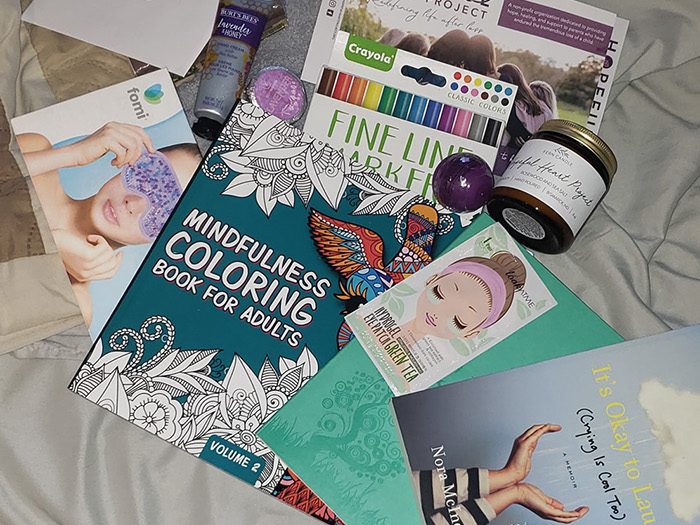 "I learned that miscarriages are common," Nelson said. "After it happened to me I found out that 20 percent of pregnancies end up that way. You hear about them, but don't think of the connection the mother has with the child. When you experience it, the impact is much bigger on the parents than you thought it would be. There is trauma and grief that people don't always understand that."
FHS grad becomes a counselor
After graduating from Frazee High School in 2004, Nelson went into criminal justice. She considered being a probation officer, but after working in a residential chemical dependency setting, she shifted to counseling.
"I saw people coming back to us because of the (drug) use," she said, noting she wanted to join the many people who don't give up on those who struggle with addiction. "I got my masters and have been counseling 10 years now. It has its rewarding moments."
After many years of taking care of others, she found the love of her life, Aaron Nelson, and they both looked forward to taking care of children. On Nov. 10, 2021, Nelson learned she was pregnant.
"As an aging and newly married couple (she is 35, he is 37), starting our family was our first task," she said. "It was also a great Christmas present to give to our families and we couldn't have been more excited."
They began pitching names to one another. Their Christmas wishes seemed to be coming true, but the new year proved to be cruel. On Jan. 7, Nelson had an ultra sound, due to some bleeding. She learned that she was carrying twins and neither had cardiac activity. The babies measured about two weeks smaller than her clinical gestation age.
"They told us not to worry, because it could just be too early for heart beats and twins can measure smaller," Nelson recalled, adding the orders to not worry were a tall task.
Blood had been drawn and tests sent to the lab with results in a day or so. She went home. Meanwhile the miscarriage symptoms continued. It was Sunday evening when their fear was confirmed.
"I was praying we had lost only one baby," Nelson said, adding the next morning's conversation with the doctor removed what hope remained. "The next few weeks I experienced a ton of physical and emotional things I don't wish on anyone. I personally underestimated the loss a person feels when they lose an unborn baby. Now, I can appreciate and relate to what that feels like. It's bigger than you know and you only know if you've experienced it."
Nelson emphasized she was not sharing her story to elicit sympathy, but to bring awareness "to such an amazing organization."
"It's one of those things that you don't know is there until it is there for you," she said. "They sent a bag full of gifts and I don't have words to describe the emotions that rushed in as I read the kind words addressed to me in the card."
A friend learned about their loss, and orchestrated a connection with Hopeful Hearts Project. The friend also lived through a miscarriage. Nelson added if anyone is struggling with such a loss, or know someone who is, to reach out.
For more information on Hopeful Hearts Project, visit www.hopefulheartproject.org.