Hornets fall to Braves in sub section tournament
Sports | Published on March 11, 2022 at 1:56pm EST | Author: Chad Koenen
0
Frazee ends season with 7-18 record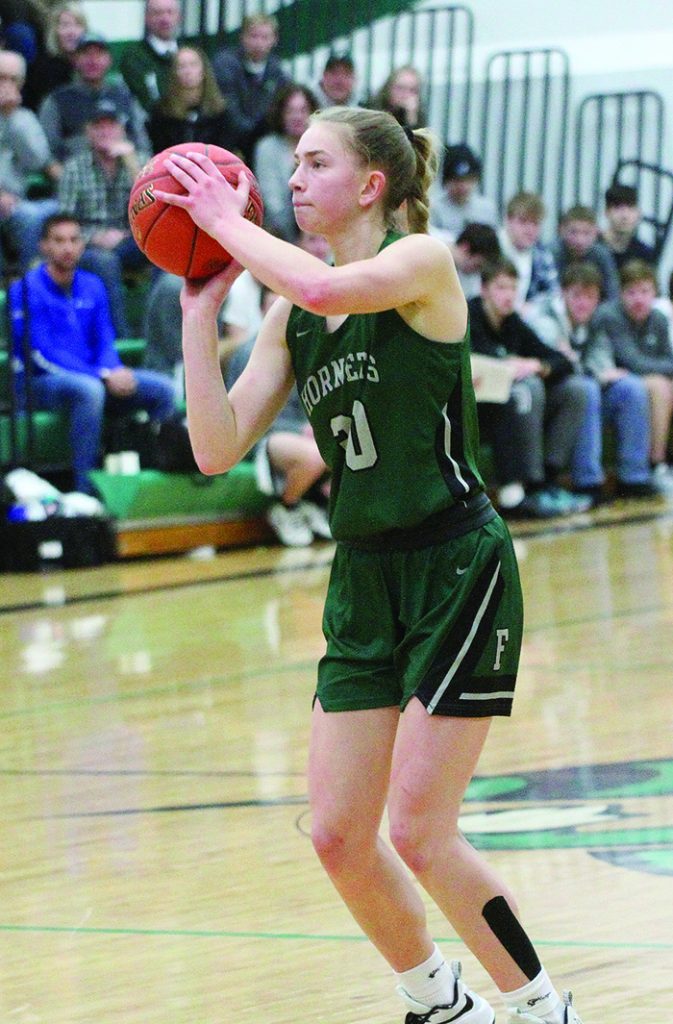 By Chad Koenen
Publisher
The Frazee Hornets had its season come to an end on Thursday night.
The Hornets dropped their opening round game to the Menahga Braves by a score of 54-27. The Hornets held the Braves to just 25 points in the first half, but were unable to erase a 25-15 halftime deficit. The Braves were able to keep the Hornets at bay in the game as they hit eight 3-pointers and shot just over 41 percent from the field.
While the Hornets turned the ball over 24 times in the game, they were able to hold an advantage on the boards as they pulled down 35 rebounds, compared to just 24 for the Braves.
Jayden Sonnenberg led the way offensively with 10 points, while Kaidence Mayfield chipped in with 5 points. Annika Reierson and Kiley Karger each scored 3 points, while Hailee Olson, Brynn Larson and Riyan Eckert rounded out the scoring with 2 points apiece.
The loss ends the Hornets season with a record of 7-18 overall.