Meet the Tin Man of FHS
News | Published on March 11, 2022 at 2:21pm EST | Author: chadkoenen
0
High school musical practices are under way
By Barbie Porter
Editor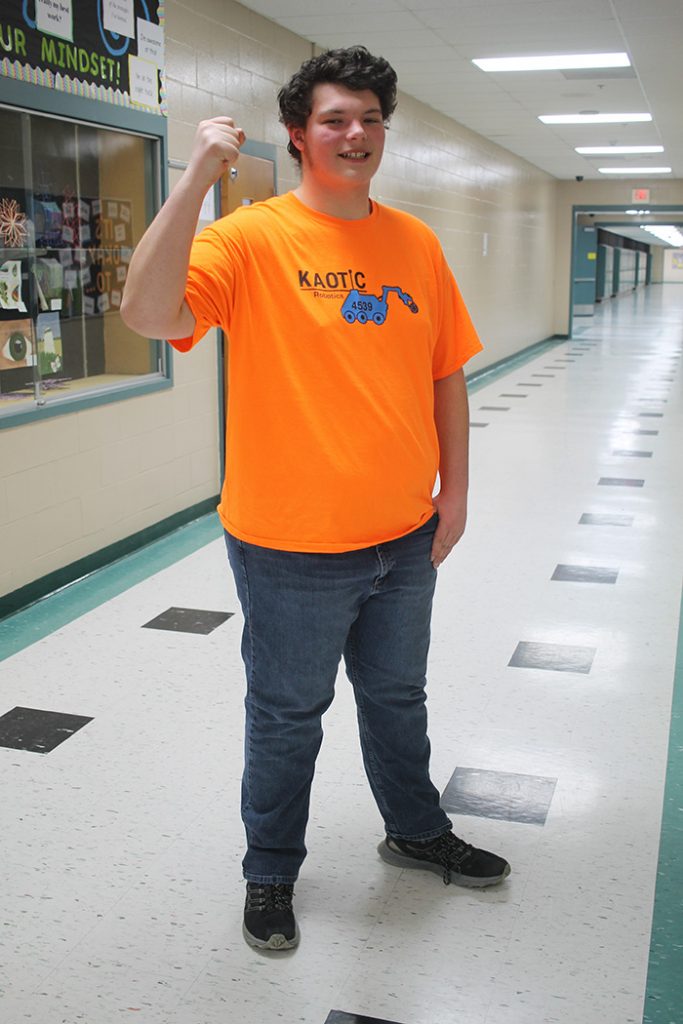 Jonathan Buhr will return to the stage at Frazee High School for the upcoming musical, The Wizard of Oz (youth edition).
The son of Jennifer Buhr was cast as the Tin Man, a character created by American author L. Frank Baum.
Baum's Tin Man debuted in 1900 when "The Wonderful Wizard of Oz" hit bookstores. In the book, the Tin Man was cursed by the Wicked Witch and the end result was the loss of his heart. (The character also made appearances in the Oz book series that followed.)
Buhr said when the musical auditions began, he set his sights on the Tin Man.
"The part suited me," he said. "I feel I share some of that personality."
The Osage resident will have to wear a cumbersome costume. He believes the tin suit will be made of painted poster board, which is a better option than what Buddy Ebsen had after being cast for the famous movie. The original Tin Man was poisoned by the aluminum dust makeup, after nine days of filming he was hospitalized.
"I enjoy the part and the costume because it allows me to act with my body," he said. "It's not all about facial expressions and the tone of my voice."
Bringing the legendary story to the stage, in itself, is fun. While waiting for lines or a scene, Buhr said the cast makes even those moments enjoyable.
"I'd been part of the one act since seventh grade," he said. "Friends asked me to join the musical last year. I did. It was fun. I came back this year."
He added the cast is filled with goofy personalities who bring about a supply of laughter throughout practices.
Buhr has half of the play memorized so far. "We have another three weeks before we go to full practices without a script," he noted.
The FHS junior foresees no issues with fulfilling his duties at the Tin Man when the curtains part for the April performances. He divulged being in plays gave him confidence that spilled from the stage to every day life.
"I also gained friendships," he said.