FHS robotics competition season to begin
News | Published on March 17, 2022 at 11:25am EDT | Author: Chad Koenen
0
Activity celebrates 10th year at Frazee High School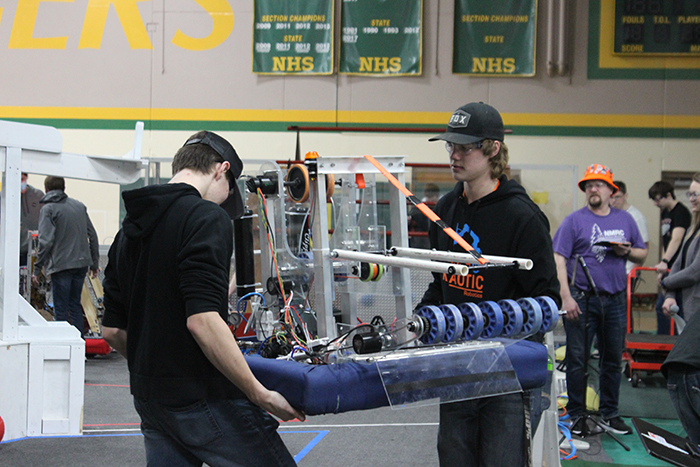 By Barbie Porter
Editor
The Frazee High School robotics team is preparing for their first competition of the year.  Advisor Eric Schaefer said the team will head to Grand Forks, N.D. in mid-March.
He explained, the game this year requires a robot built by students to grab a ball the size of a volleyball and shoot it into one of two goals. The taller goal stands at eight-feet, eight-inches. There is also a set of bars the robot will need to climb. 
"The robot can only reach the bar on the bottom, which is the easy part," Schaefer said. "Getting to the top is the hard part."
The robotics club recently dismantled the robot they initially built. Schaefer said the team attended a college event and watched a competition. New ideas on how to improve their robot came about. Instead of settling for good enough, the students in the robotics activity started over.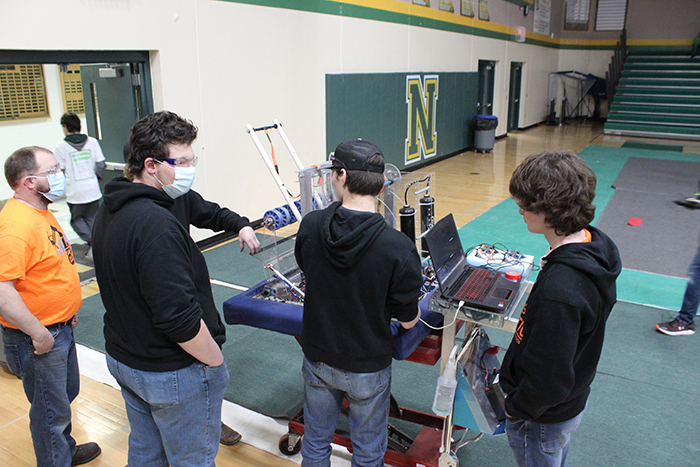 "We were not as consistent as we wanted, and felt we knew how to improve on that," the advisor said.
Schaefer tipped his cap to the sponsors, many of which have been with the team for its 10 years of existence. The advisor who originally brought robotics to the Frazee-Vergas School District took a job in Perham. Schaefer, a long-time assistant advisor, stepped up to lead the team.
With years of experience, creating a game plan for this year's competition was easy. The group built a mock competition arena. There, the robot can be tested prior to the competitions. 
Schaefer said the team has more than 20 members, of which four are full-time builders, two are drivers and the others help with scouting other teams or the business aspect of the activity. 
After the upcoming event, the robotics team will travel to Minneapolis, Minn., in early April.