Snowsnake competition held at Frazee School
News | Published on March 24, 2022 at 2:01pm EDT | Author: Chad Koenen
0
Heinsius' class wins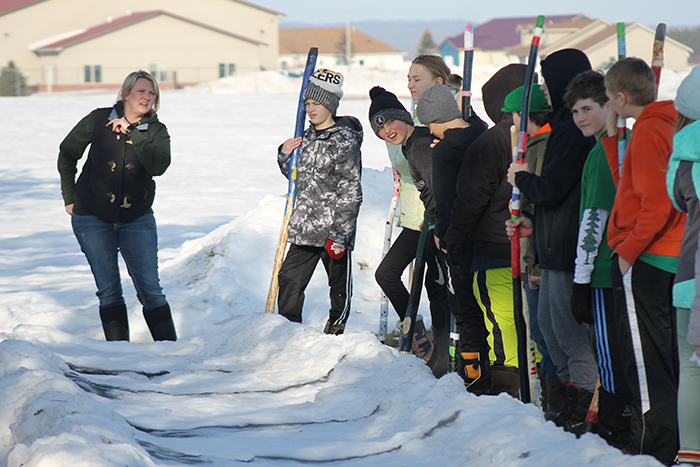 By Barbie Porter
Editor
Frazee Elementary sixth graders were provided with the opportunity to join a snow snake competition on Thursday, March 17.
For those unfamiliar with the snow snake games, it starts with picking out a stick from the school forest. The sticks were by no means twigs. Most stand at least four feet tall and the circumference varies.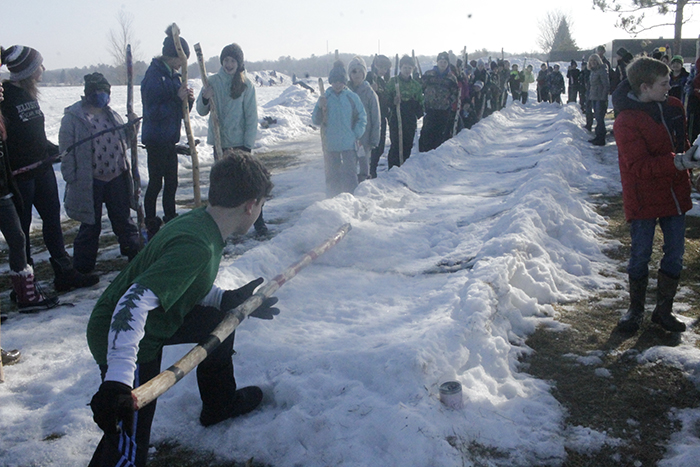 Looking for a competitive edge, some students went with a thinner stick, while others opted for a branch-like snow snake.
The students debark the sticks, smooth them out and paint them before the competition. This year the event was seeing how far one could slide the snow snake.
The sixth grade teachers and Indian Education Coordinator Heather Perrine set the course up the evening before. They created a mound of snow with banks and smoothed the surface.
The above freezing temperatures made the surface a bit rough by the time the students got to the course early in the school day. With the sticky snow creating more of a challenge, the students who took a crouching position before sending their snow snake seemed to get the most distance.
Taking the class trophy for most distance was Trey Heinsius' class with 732 total feet. Addison Beck – Deroach threw a whopping 51 feet.