FHS student council hosts Western Division gathering
News | Published on March 30, 2022 at 3:01pm EDT | Author: Chad Koenen
0
Wallin elected divsion VP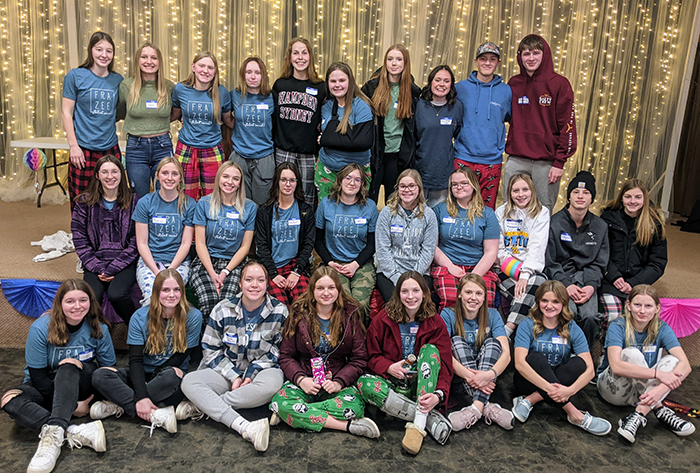 By Barbie Porter
Editor
Frazee High School's student council recently hosted a Student Council Western Division meeting, and the effort put forward impressed the group's advisor, Megan Galligan.
She noted this is the first in-person division meeting they had since 2019, as the COVID-19 pandemic temporarily discontinued such school-related gatherings.
Harley Kropuenske is the Western Division president, a title she earned through an election process. She was tasked with organizing the event. In addition to booking a speaker, invitations had to be sent to the seven districts in the Western Division. A theme as chosen (slumber party) and the Frazee Event Center organized and decorated for the 150 students attending.
Kropuenske said she knew some students from other districts through sports. However, when playing against someone in a sport, there is limited chatter. Sitting next to them at a table, there was an opportunity to learn who the person was behind the athlete.
In addition to meeting ,other student council members, the group also tackled finding solutions to issues presented by the speaker.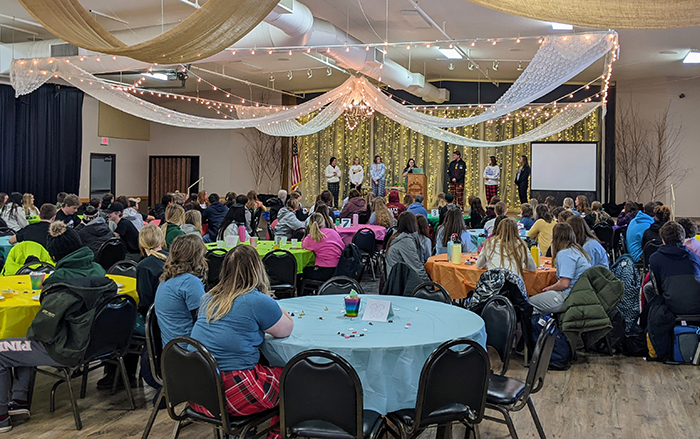 Kropuenske started serving on the student council when she was a freshman. She dove into the opportunities the extra-curricular activity offered, from helping to organize school functions to policy reviews and round-table discussions on how to address student concerns.
She attributed her ability to speak in front of groups and share her thoughts with confidence to being on the council.
"I don't think I would be as outspoken as I am," she said.
AnnaLynn Wallin was recently elected to serve as vice president of the Western Division next school year. She just joined student council this year as a freshman. She said student council provided her with friendships, leadership skills and the opportunity to be involved in activities that allowed her to meet the community.
Galligan noted Wallin quickly became a go-to member of the council.
"She became someone we could count on," she explained. "If she was given a task we knew she would take it seriously and get the job done."
Wallin added the jobs are "actually pretty fun." She explained the work of organizing a school event, such as homecoming or coronation, has helped her prioritize and become more organized.
This past weekend, Kropuenske headed to the student council state convention. While Wallin looks forward to attending next year, her schedule was booked as she headed to compete for Miss Minnesota Outstanding Teen.