State Hwy. 87 work to begin soon
News | Published on March 30, 2022 at 3:16pm EDT | Author: Chad Koenen
0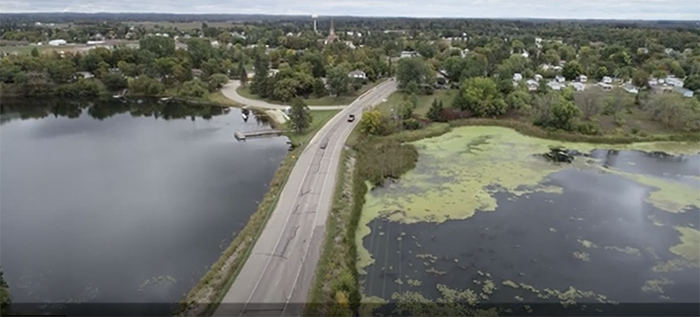 By Barbie Porter
Editor
The State Highway 87 project in Frazee is set to begin on May 30.
Minnesota Department of Transportation (MnDOT) Project Manager Tom Pace said a pre-construction conference is being set up, tentatively in  April.
The work will be done in segments, and it is not known where the project will begin. The project could begin near the Otter Tail River bridge or before the U.S. Highway 10 access ramps. However, those utilizing State Highway 87 through Frazee will likely find themselves re-routed until August.
Pace said the goal is to start the project after school concludes and finish it before the first day next fall.
The tree removal along the State Highway 87 was completed in the winter. Pace said the stumps will be ground down as the project work moves through.
The work extends from North River Drive to the south side of the U.S. Highway 10 interchange, and includes:
• Resurfacing.
•ADA/sidewalk improvements
• Shared use path on the west side of the highway.
• Slight realignment of highway centerline to the southeast (to accommodate the shared use path).
• Parking restrictions.
• Railroad signal modifications.
• Grade correction near Town Lake
From Maple Avenue to Second Street SW the city will replace utility lines for sewer and water.
Pace said the bid for the MnDOT work totaled $6.3 million.
The city portion cost is about $2 million, city engineer Kris Carlson reported in an e-mail to Frazee City Administrator Jordin Roberts.
"Also, please note that there will be some principle forgiveness that will get applied to the PFA eligible portion of the project as well," he wrote. "I won't know the exact figures until I submit everything to the PFA, which I am in the process of doing."
The PFA Carlson referenced to has to do with grant funding the city has applied to receive. 
To see a video of the work area, visit www.dot.state.mn.us/d4/projects/frazee/index.html.