Strengthening family ties on a sled
News | Published on March 30, 2022 at 3:26pm EDT | Author: Chad Koenen
0
Ware takes first, Fett second in snowmobile race circuit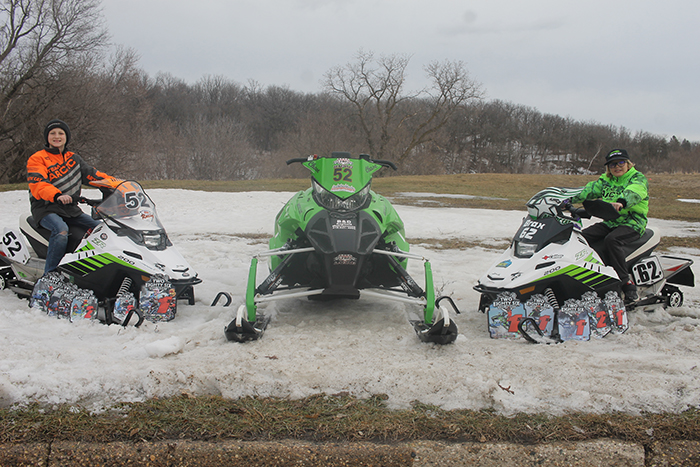 By Barbie Porter
Editor
Chase Fett, 10, and Braxtyn Ware, 8, are best friends (and cousins) who stepped into the 200 class snowmobile racing circuit this year.  ¶  When the race season  closed, Braxtyn took first and Chase placed third overall.  ¶  Chase began racing snowmobiles last year. He comes from a linage of snowmobile racers. But, it was his love for riding that had him asking his parents,  Becca and Spencer Fett, if they could take the sleds out for a run.  ¶  "By the fourth weekend, there still wasn't enough snow to ride," Spencer recalled. "He asked if he could start racing. I asked why he wanted to race. He said, because they make snow."  ¶  Spencer found a circuit that is open to riders between the ages of 3-17 and offered fairly local competitions, with one even taking place in Perham.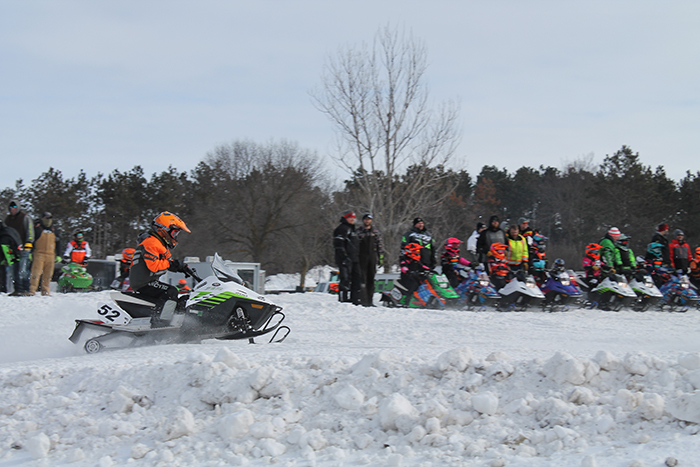 Braxtyn went along to watch his cousin race and quickly decided he wanted in on the action. The son of Kendal and Brikker Ware found support from his family and entered his first race this year.
Braxtyn found he had a knack for taking off from the starting line and getting ahead of the pack to be in the lead, or close to it before the first corner.
Dale Fett, who is well known in the snowmobile racing world for providing quality high-performance parts and his years as a racer, said Braxtyn's talent is natural, not learned.
The grandfather of Chase noted the two boys competed in 13 races this past season and awarded points toward a year-end tally. On average, the race has between 20-25 racers in their division.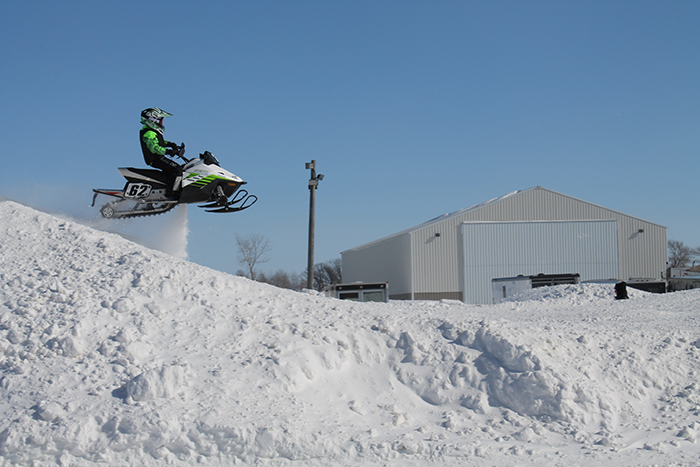 As the boys became more adept to the basics of racing, they began scouting the tracks. Braxtyn explained, when they go up some moguls there may be a cliff-like drop on the other side, so it is best if the rider knows what to expect when coming down for the landing.
Chase enjoys the jumps the most about the races, at least until he hits the top of the mogul.
"Then I change my mind," he said.
Braxtyn empathized, noting when they catch air it is all fun. But a taste of reality is waiting when the sled hits the ground. He added while they are close friends, when race time comes, all he wants to do is pass his cousin.
"I remember the first race I won, he got second. I was really, really happy. But sometimes he wins. One time he came right in front of me. He cut me off after he passed me. Then I got second."

Braxtyn Ware
Having the two enjoy a family-friendly competition has only pushed them to the top of the leader board. Ending the year in the top three means the boys will move up a rank next year.
As they collect trophies and points, their parents and grandparents know the true prize is time spent with family. The boys travel with a caravan of their parents, grandparents and more.
"It's great when the family gets together," said Ken Fett, who is the grandpa of Braxtyn. "We have a lot of fun together. That is what is really important."