Wilkowski has waited years to play Dorothy
News | Published on March 30, 2022 at 2:56pm EDT | Author: chadkoenen
0
FHS senior eager to share iconic story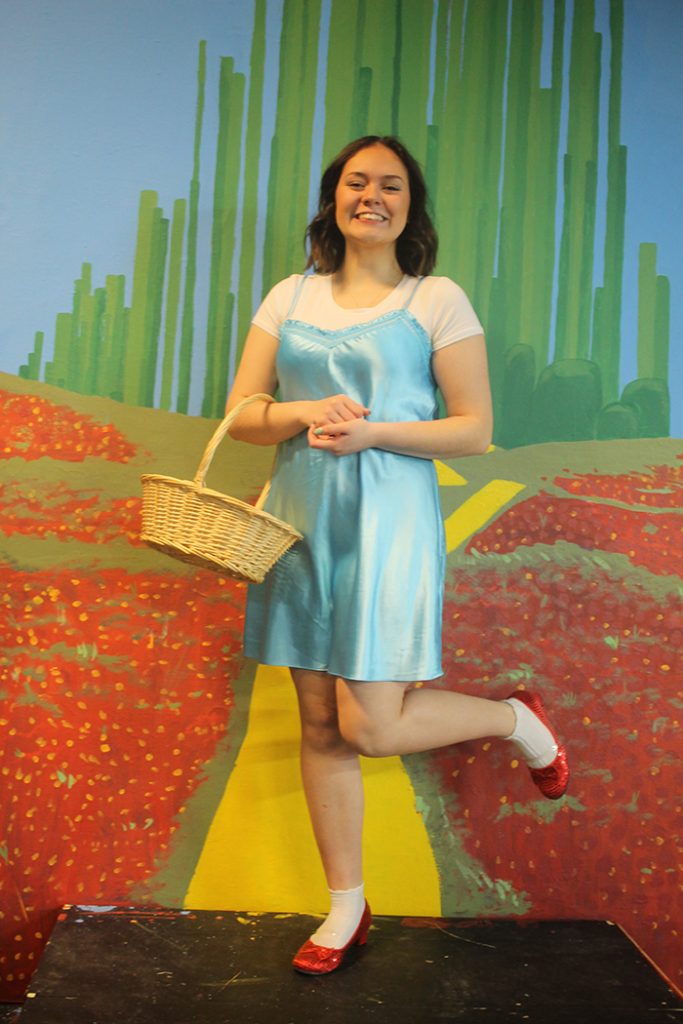 By Barbie Porter
Editor
Katy Wilkowski has been waiting years for the "Wizard of Oz" to be the Frazee High School musical. In her senior year, her dream came true and she earned the lead role of Dorothy.
Dorothy is a fictional character in the classic 1900 children's novel, "The Wonderful Wizard of Oz" penned by L. Frank Baum. In the story, Dorothy's house in Kansas is swept up in a tornado and she touches down in the Land of Oz. Dorothy travels to see a wizard, with some newfound friends, before returning home to Kansas.
"This is my sixth musical performance," Wilkowski said. "I fell in love with performing, the stage, make-up, singing and expressing myself through my character."
She divulged for years she has requested the director consider the iconic tale.
"I love the story so much that I have been Dorothy for Halloween," she said. "I have the books and have watched the movie hundreds of times."
Over the past three years, Wilkowski has stepped up to take a male lead in the high school musical. She said those roles were a challenge because her mannerisms and voice had to reflect bravado. This year, Wilkowski can allow herself to shine through with feminine reactions and an appreciation for sparkling red shoes.
Wilkowski was a three sport athlete through her junior year. She decided to focus her senior year on theatre and extra-curricular activities like editing the yearbook, being a member of student council, helping organize prom and so forth.
She said all of the activities all allow her to meet a variety of people, but the musical opened her world to the most diverse group of students.
"I'm so thankful I've been able to meet such wonderful people," she said. "And, it's all because of the play."
Wilkowski received theatre scholarships, but opted to go to Minnesota State University (which has no theatre program) to finish her undergraduate degree before attending the University of Madison to dive into the world of journalism.